Intrus. Jazz pel forat del pany
This event is over.
"Intruso. Jazz pel forat del pany" is a cycle of small format, professional and quality jazz concerts, which takes place in different heritage spaces in the municipalities of Lluçanès.
The quality and diversity of the musical proposals of this cycle is combined with the architectural and natural heritage of the participating towns and offers an added cultural value to each concert. Farmhouses, churches, gardens or castles will open their doors to offer small jazz concerts that include a wide range of styles and proposals, with varied sounds and instruments.
10 concerts that jazz lovers will enjoy!
We will wait for you!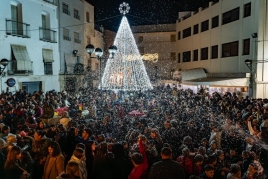 05/12/2023 - 06/12/2023 ...