Feeling the first live agreements of your favorite artist on stage is magical. Live music evokes, excites and transmits as few things get it in life. The truth is almost everyone has a part of music lover inside.
Catalonia has a wide range of music, for lovers of all kinds of genres. Just be attentive to equipment programming, many of which focus on specific musical genres.
Flamenco, pop, rock, classical music, jazz, blues, electronics, genres do not end, nor do the musical proposals that are organized in the territory.
The staging of musical novelties can be enjoyed in different spaces, such as now, auditoriums, amphitheaters, theaters, halls and music pubs... In recent years but, the location of the concerts has been varying and is currently more Easy to enjoy an acoustic concert in the middle of the forest, in the light of the stars or in singular spaces where the complicity between the musician and the public is narrowed even more.
Celler Can Roda (Santa Maria de Martorelles)
40 €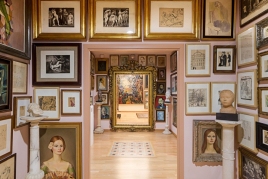 02/06/2023 ...

02/06/2023 ...