Path through the Capçana lock in Cassà de la Selva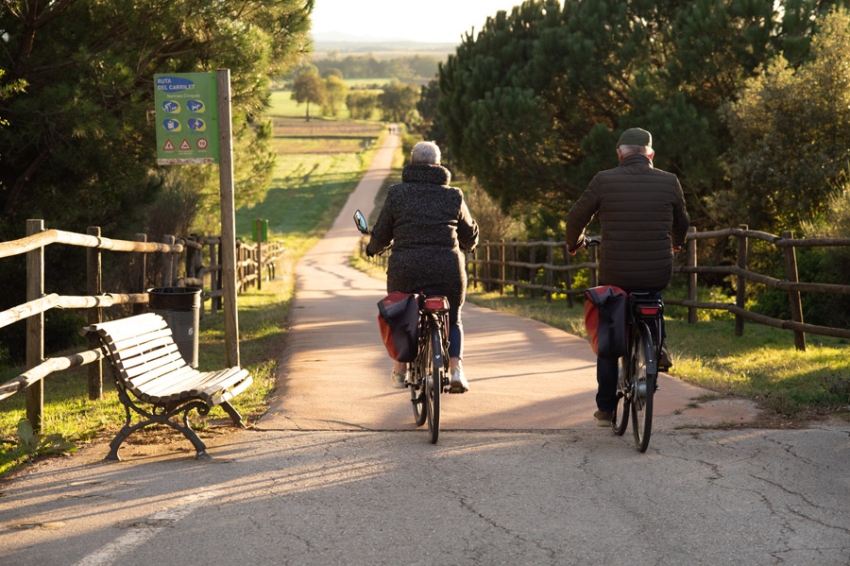 Difficulty level: Easy
Overall distance: 5.9km
Starting point: Station
It is an ideal route to do with the family in the hottest months. The Capçana or Verneda lock is a small reservoir that captured water from the Verneda stream to use it in the Limbo or Capçana mill.
The route, very easy and quite short, will take you through the cork forests of the Gavarres foothills, before crossing the Verneda stream to the Capçana lock, also called Verneda.
It is a charming place framed by lush riverside vegetation that offers shade and refreshment in the summer months. Until a few decades ago, the lock was one of the favorite recreational places for the people of Cassan, who went to cool off and bathe in its waters.
It is a magnificent, very refreshing rest area, framed by riverside trees, where you can rest before returning to the town of Cassà.
Returning, you can also walk a section of the old royal road that formerly linked Cassà de la Selva with Sant Feliu de Guíxols through the neighborhood of La Verneda. Before reaching the town, you will pass by the municipal swimming pool, where you can take a well-deserved bath.