To get to know a territory it is important to be able to savor it little by little, which allows us the pace of a walk or bicycle ride. Each trip is unique. Each discovery is a learning experience, an accumulation of experiences. We invite you to travel with us through the Pre-Pyrenees, using Girona's greenways and discovering the surrounding municipalities, and the character and history of the towns and their people.
Greenways
There is nothing like the Greenways of Girona to safely enjoy cycling with the best company and in an exclusive natural environment, which apart from being an activity carried out daily by local residents, is a claim for cyclists from all over the world. the world who want to enjoy their favorite sport next to the Girona Pyrenees and the Costa Brava.
The routes of the old train tracks that linked the towns of the Pyrenees and the Costa Brava and their industries, currently in disuse, have been converted into cycling and hiking itineraries and are today a well-kept network of Greenways. It has up to 11 routes, with gentle slopes and different degrees of demand. Thus, you will be able to visit different areas traveling more than 200 km without having to keep an eye on the circulation of vehicles, and dedicate yourself solely to enjoying life from the bicycle.
The secrets of the greenways
The new app of the Greenways Secrets aims to promote and improve the interpretation of the territory through which the greenways pass. The idea is to publicize cultural and natural heritage elements that add value to the routes, generate economic impact in the different municipalities and promote elements that are currently little known by visitors despite their heritage value.
It is a living project, and in the process of growth, and they want to introduce new routes and discover new "secrets".
Secrets can be identified from the green lanes with signs containing their specific logo. On their website or in the app you will find all the information to follow the routes.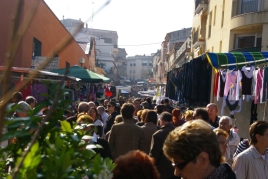 Tordera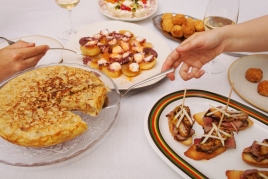 L'Espai Gastronomia (Tossa de Mar)
55 €
02/06/2023 ...