Pobla de Lillet Mushroom Fair
This event is over.
Enter the world of mushrooms in a new edition of the La Pobla de Lillet Mushroom Fair! Parade, concert, mushroom market, mycological exhibition...
Don't miss the mushroom fair and market, a space where mushroom hunters show and sell the mushrooms they have collected. It is a great opportunity for cooking lovers to purchase fresh, quality mushrooms.
The La Pobla de Lillet Mushroom Fair is a celebration that highlights the mycological wealth of the municipality and offers a unique opportunity for mushroom lovers to enjoy activities, tastings and learning related to this world.
All this and more in a privileged environment in Berguedà, we are waiting for you!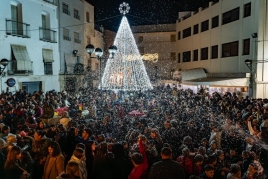 05/12/2023 - 06/12/2023 ...