Province:
Tarragona |
Shire:
Alt Camp
|
Inhabitants:
25.158 |
Extension:
55,3 Km2 |
Altitude:
215 m
The famous town of Valls, capital of Alt Camp, in the province of Tarragona, is located on the left side of the river Francolí, southeast of the Sierra de Miramar.
The municipality includes the small towns of Fontscaldes, located at the foot of Lilla (saw ??Miramar); Masmolets, located about 4 kilometers north of Valls; Picamoixons, located to the western end of the municipality; i the small towns of Olivet, the ESPINAVESSA Palau de Reig and uninhabited today.
Valls's story dates back to the first half of the twelfth century, when the Catholic King Pere granted the privilege of weekly market. Valls has a medieval air that is evident through the narrow streets of the old town and the remains of the ancient walls built in the late fourteenth century.
In its long history, we have been fantastic samples. Church is an example archpriest of St. John the Baptist, built in the sixteenth century in Gothic style with Renaissance facade. Its bell tower, built in 1897, is Gothic i with its 74 meter high bell tower is the tallest of all the parish churches of Catalonia. Another example is the Shrine of Our Lady of Lledo eighteenth century Gothic. Inside is the image of the patron saint, the Virgin de Lledo, found 1366. The Chapel of the Rosary is also interesting to visit because it has one of the most important works of the seventeenth century Catalan ceramics and XII century timepieces. Other churches Valls are recommended for the San Antonio Abad eighteenth century Baroque Carmelite church and also of the eighteenth century.
Valls economic activity is divided between agriculture (vineyards, olive groves, cereal, hazels and almonds), textiles and tourism.
Valls is the birthplace of fet casteller and this town is known Xiquets colles castelleres of Valls. Castellera season begins with the festival of San Juan and ends with the arrival of the fair of St. Ursula in October.
Valls is also known for its cuisine, thanks to the spring onions. The spring onions are a variety of elongated onion roasted on embers of vine and eaten with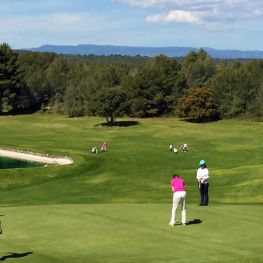 El Catllar (a

16 Km)
The Golf Costa Dorada is an 18-hole-by-72 course that is perfectly integrated…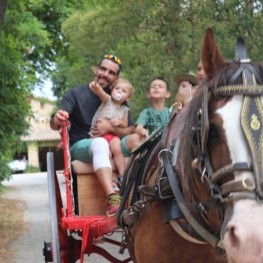 Nulles (a

16.6 Km)
Experienciesrurals.com offers routes, excursions and wine tasting by car around the Alt…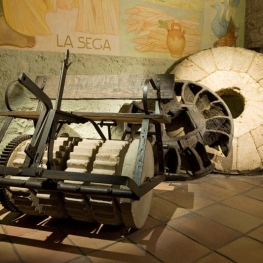 L'Espluga de Francolí (a

17.2 Km)
A visit to the Rural Life Museum of the Carulla Foundation, located…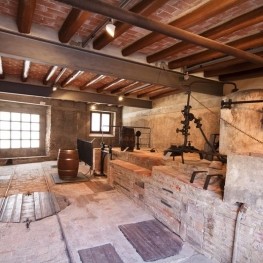 L'Espluga de Francolí (a

17.2 Km)
La Fassina is an old factory dedicated to the distillation of brandy…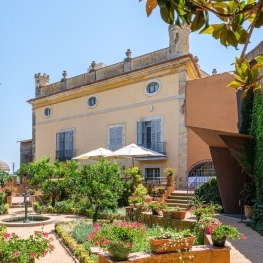 Tarragona (a

18.5 Km)
Located in the middle of the farm, it has 13 exquisitely decorated…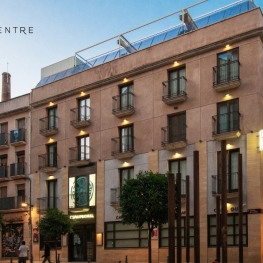 Reus (a

18.9 Km)
Small 3-star hotel in the center of the city of Reus. It…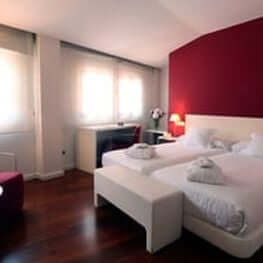 Altafulla (a

19.2 Km)
Located in the medieval historic center of Altafulla, declared of national cultural…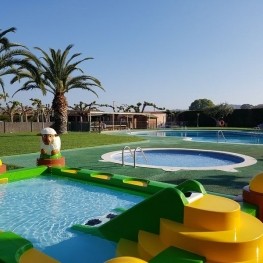 Tarragona (a

19.3 Km)
Its quiet location, between sea and mountains, surrounded by several places of…
13/08/2022

Weather forecast
12-08-2022
Morning
Evening
Max 34º
Min 20º
13-08-2022
Morning
Evening
Max 35º
Min 23º