We go to museums in Catalonia
Catalonia has always been an area of great artists, of which some of their works collected in museums are preserved. On the other hand, our territory has witnessed the passage of various civilizations that have left their mark over time.
The museums of Catalonia collect, preserve, disseminate, research and promote Catalan cultural heritage. They preserve collective memory, do research, educate, offer experiences that stimulate curiosity and critical spirit, and participate in cultural, educational, social and scientific life.
There is something for everyone: for art lovers, for the most curious, for those who prefer sports. Some as you know enjoy much more popularity than others, but from femturisme we invite you to let yourself be surprised by all of them, to enter a universe of exhibitions and informative activities to make the whole family enjoy.
Surprises and proposals to understand and perceive heritage with a look, made of history and memory, but also of inspiring, sensitive and exciting actions and creations.
Do not miss the opportunity to relive the story that hides under our feet.
Mining, railways, archeology, literature... What do you feel like learning today?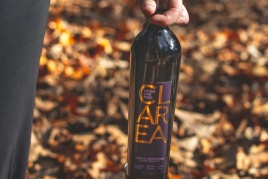 Celler Can Roda (Santa Maria de Martorelles)
34 €
29/01/2023 ...

29/01/2023 ...