Province:
Barcelona |
Shire:
Maresme
|
Inhabitants:
18.022 |
Extension:
84,1 Km2 |
Altitude:
34 m
The river and the richness of the fluvial landscape make Tordera one of the favorite destinations for lovers of excursions on foot or by mountain bike.
The route through the hermitages, including that of Sant Ponç, or a walk through the Tordera river environment invite the visitor to discover the landscape and natural heritage of a city rich in traditional gastronomy made with local products and where every Sunday one of the most important weekly markets in the country is held.
A privileged environment that achieves the necessary tranquility to be able to disconnect throughout the year, thus moving away from the more touristic offer of the coast that is less than 10 minutes away. Tordera is a well-connected municipality with important communication routes such as the C-32, AP-7 or the N-II itself. Also close to towns on the Costa Brava such as Blanes or Lloret de Mar and also less than half an hour from Girona.
The Mercado del Ram Fair is the star event of the Torderenco calendar that is held the weekend before Easter and brings together more than a hundred exhibitors, an official program of activities and multiple gastronomic proposals that for three days congregate in the Prudenci Bertrana Park.
The Fira del Conte , the Christmas Fair, the local product fair or the Sant Jordi Fair are other proposals that are included year after year in the Villa's economic promotion calendar. The Aplec de Sant Ponç is considered a small festival (May 11). During the surroundings of the hermitage torderencos and torderenques meet to spend the day and eat the rice that the Fiestas Commission cooks for some 2,000 people.
The main festival of Tordera is celebrated at the end of August with the patron saint Sant Bartomeu (August 24) as a large local festival. Some frantic fifteen days with concerts, the tent, habaneras, sardanas, the arena race or barracas complete the poster.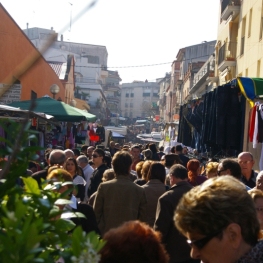 The Tordera market, with centuries-old roots, is held every Sunday of the year, during the morning. The stops are distributed along all the streets of the urban…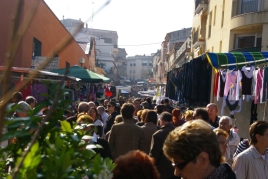 Tordera
Weather forecast
01-06-2023
Morning
Evening
Max 24º
Min 17º
02-06-2023
Morning
Evening
Max 22º
Min 15º