Ctra. Malgrat a Palafolls s/n
Palafolls
Marineland Catalonia is a trip to the animal world, a journey with dolphins, sea lions, birds of the most exotic places on the planet... but it's also loaded with adrenaline and excitement trip, with curves and dizzying spins, vertical drops and fun every corner.
A perfect blend between dolphinarium, marine zoo and water park for audiences of all ages.
65,000 m2 and a magnificent combination of "Two parks in one" that allow large and small know the animal world, discover the animals that inhabit the seas and oceans, surprised by the flight and the ability of the most striking and colorful birds.
You can also enjoy the many spectacular slides for the more adventurous as well as the pool areas and attractions aimed at the little ones to spend a refreshing and fun with family or friends day.
22/09/2023 - 24/09/2023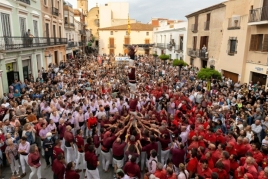 22/09/2023 - 24/09/2023