Modernist Day in Cardedeu
This event is over.
One more year, the first weekend of October, Cardedeu dresses up to say goodbye to the summer with a series of dramatized activities throughout the weekend that will transport you to the splendor of Cardedeu in 1900 with some vacationers who end their stay in the town and close their summer homes to return to their habitual residence in Barcelona.
We invite you to a weekend full of activities around the summer and modernism in Cardedeu!
Come to Cardedeu, participate and live the summer experience of the beginning of the 20th century. There are Proposals for all ages!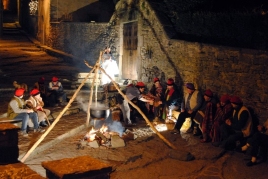 08/12/2022 - 09/12/2022