Accessible routes through Olot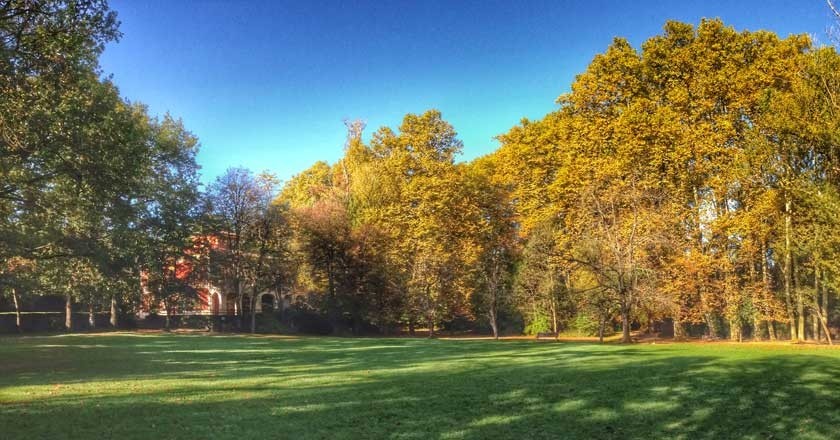 On this route we propose a series of healthy itineraries to learn more about the city of Olot and its surroundings. In total there are six itineraries of low difficulty and of short duration. They allow you to take a family walk while you get to know some of the most emblematic tourist spots in the city. In addition, the vast majority of itineraries are linked to each other, therefore, if you want to do more kilometers you can start a new itinerary and enjoy many other corners!
Circuit 4: Route near the river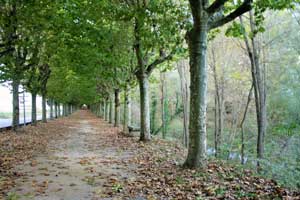 This itinerary begins at CAP Garrotxa, on Paseo de Barcelona in Olot. The points of interest that we find along the itinerary are: the San Roque Fountains, the Monument to the Vanquished, the Puda Fountain, the Old Olot Train Station, the Pla dels Llacs Municipal Pavilion or the Parque de las Blackberries. The approximate duration is 40 minutes and covers a distance of 2,750 meters.
Circuit 5: Visit to the New Park
The route begins in Plaza América and the main points of interest where it passes are: Pla dels Llacs Municipal Pavilion, the New Park, the Museum of Volcanoes and the New Park Fountain. It is a short route of low difficulty that can be done in 20 minutes, and allows connection with other routes of the same network, such as circuit 5, 6 or 9.
Circuit 6: La Moixina
In this case, we start the route from the Municipal Swimming Pool of Olot to begin the route that allows us to visit the Fuente de la Deu, the Moixina wetlands, the Fuente de la Moixina, the Fuente de Bufaganyes or the Virgen de la Salud Chapel. The circuit allows the connection with Circuit 5 Parque Nuevo, Circuit 7 Salto de las Vigas, Circuit 8 El Triai and Circuit 9 La Plana.
Circuit 10: Eixample Malagrida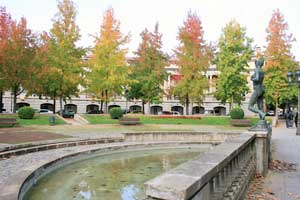 This route begins in Plaza Josep Clarà and passes through Plaza Mercado de Olot, the Museo de los Santos, CAP Garrotxa, Torre Malagrida and Plaza de Manuel Malagrida, in the nerve center of Olot.
Circuit 11: Downtown
If what you want is to know the center of the city, this route is yours. In a total of 36 minutes you will be able to thoroughly discover the emblematic points of the city, among them, the Casa Gassiot, the Tourist Office, the Can Trincheria House Museum, the Garrotxa Hospice and Museum, the Tura Church, the Cloister del Carmen, the Pujador House, the Escubós House, the Church of San Esteban, the Gaietà Vila House, the Principal Theatre, the Solà Morales House and the Olot Town Hall.
Circuit 14: the Tries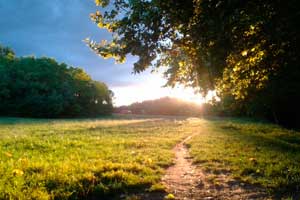 We start the route in the Parc de los Nidos, on Zamenhof street in Olot. In this last itinerary of 2,700 meters, you can visit the Fuente de las Tries, the Molino de la Torre, the Molino de Climent. This is the longest route, with an approximate duration of 40 minutes.