Contact
info@estiber.com
At Estiber we work season after season to offer the best offers for skiing, adventure and relaxation in different areas of Andorra, Spain and France. During the last 30 years, more than 1 million mountain lovers have trusted us in search of snow, relaxation and adventure. Estiber is much more than a web page, we are ready to provide you with more information, solve your doubts and accompany you on your next trips.
In our portal you will find all the combinations of hotels and apartments with ski passes, tickets to spas or different adventure activities. In addition, you can add rental equipment, ski and snowboard courses, tickets, adventure packs or even transportation from your city to your destination to your pack. Our purpose is to offer personalized attention with authentic experts in the field, take advantage and contact us.
ski deals
At Viatges Estiber we have the best hotel + ski pass offers so you can ski in Andorra, the Catalan Pyrenees, the Aragonese Pyrenees, the Sierra Nevada, the Alps or the French Pyrenees at the best price. Use the search engine and find the days for a perfect getaway or take advantage of the special offers to ski on the weekend, the whole week, Christmas or New Year's Eve, Easter or any of the long weekends. Take advantage of our ski offers.
Spa offers and
spa

getaways

Relax without comparison in one of the different Spas that we offer you at the best price. Enjoy the healing properties of the different hot springs. Lanjarón, Tiberio, Boí, Caldea... Enjoy the best selection of spas. You can also enjoy massages, the best gastronomy or specific Wellness treatments.
Offers of theme parks and attractions in Spain
A selection of the best amusement and theme parks in Spain, so you can choose the most suitable for the whole family. Here you will find the best hotel deals with admission to the amusement parks of Barcelona, Tarragona and Madrid. Discover theme parks such as PortAventura or Parque Warner with these offer "packs".
Adventure getaways and weekend "packs"
Summer does not have to be synonymous with beach and tranquility. If what you want is to burn adrenaline and live strong emotions, Estiber also offers it to you.
Do you like the mountain? Do you love downhill cycling? Or maybe you prefer to soak while you practice rafting, canyoning or relax in Caldea after a day full of activities. Do not look any further. On our page you will find all these adventure sports and the best "relax" in our selection of Spas.
groups
If you want to organize a ski trip, adventure, or sports activities on the beach with your university class, association, school or simply with a group of good friends, contact us and we will prepare a budget tailored to your needs according to the number of people, destination, duration and services you want.
We organize trips to the snow for schools, with everything included so that you only worry about skiing; We manage the ski pass, insurance, equipment rental and ski lessons. We can even complement this activity with other adventure activities such as rafting, snowshoe routes, sleigh rides, etc.
For the rest of the groups (university, business, friends...) we organize your tailor-made trip. We have all the accommodation options: hotel and apartments, at the foot of the slopes or in nearby towns or cities to live the "learned-ski" to the fullest; with heated pool, with rooms…
Not only do we manage all kinds of complementary services, such as relaxation in thermal, spa and wellness centers, cultural and tourist excursions, we can also manage your transport from Mallorca, Gran Canaria, Madrid, Galicia or any other point in the country.
Where you have always dreamed of skiing, we will find a hole for your group. We have proposals in Andorra, Sierra Nevada, Aragonese Pyrenees, Catalan Pyrenees, French Pyrenees, Alps … just tell us how many of you are and when you want to go and let us take care of managing your experience.
Estiber Barcelona
Find your Hotel with Ski Pass in Andorra at an exclusive price! Discover the Hotel Panorama de Andorra 4* with a 7% discount, located in the commercial center of…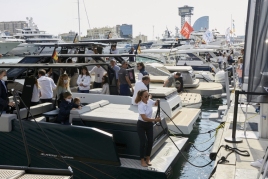 12/10/2022 - 16/10/2022