Reconnecting with Barcelona is much more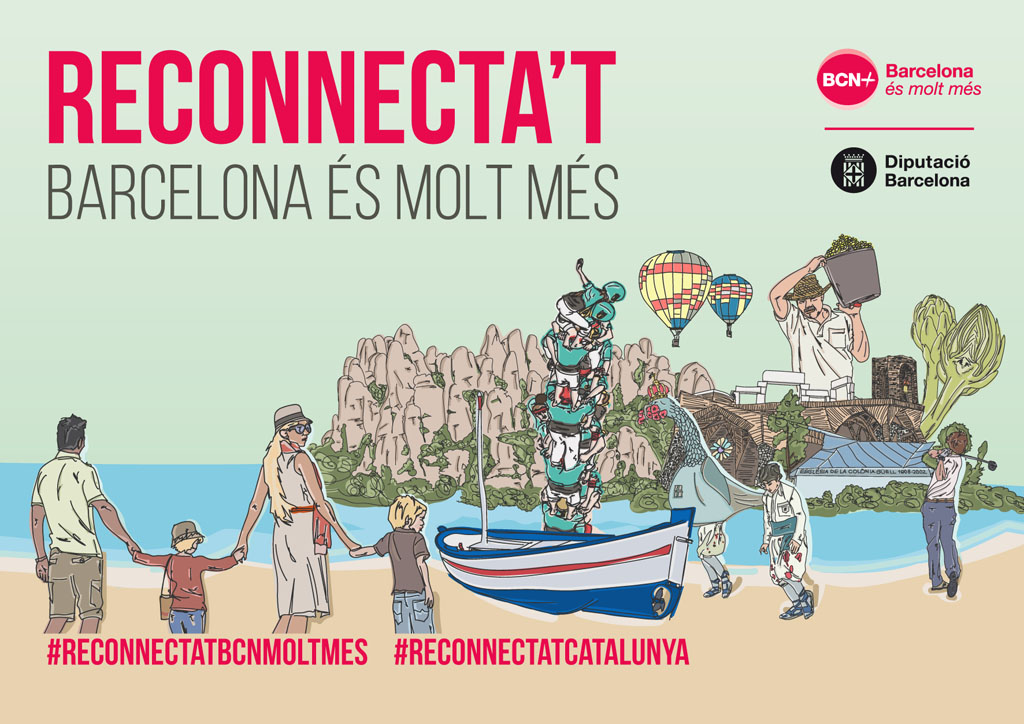 Now is the time to relax, disconnect and enjoy leisure time in your favorite corner of the Barcelona regions.
Barcelona is a rich and diverse territory full of possibilities to enjoy leisure, culture and nature. With a hundred kilometers of coastline, twelve natural parks, a valuable artistic and monumental heritage and renowned gastronomy, you don't have to go any further for a perfect vacation. And less now! This is the time to relax, disconnect and discover the paradise that is closest to you. Explore with the five senses and let yourself be surprised!
Contemplate the light of the Coast of Barcelona
With six regions full of attractions, Costa Barcelona is a destination that combines sun and beach tourism, monumental heritage, fun, shopping and the possibility of doing sports. All flooded with a unique light that invites contemplation and contact with nature.
The extensive beaches of Maresme, Baix Llobregat and Garraf are an excellent place to walk, practice nautical activities or cool off on the terraces of the chiringuitos. And the small coves that are hidden between the rocks, the falls dreamed of by lovers of tranquility and the practice of naturism.
One of the great pleasures of summer days is to buy a book and read it, without haste, lying on the sand. While, at night, what you most want is to dine with local products in a restaurant on the seafront.
Do you prefer to admire the vineyards and do guided tastings? Do not miss the activities offered by the wineries of the Penedès and Alella designations of origin. And if you want to take advantage of the benefits of hot springs, walk through parks and natural spaces or visit charming towns and cities, you will also find it in Costa Barcelona.
In short, a close and familiar area, with beaches that have all the services and many quality options to stay there.
Savor the gastronomy of the Landscapes of Barcelona
Osona, Moianès, Bages and Anoia make up Paisajes Barcelona, a tourist destination that extends through the center of the province. There are four regions full of natural, heritage and gastronomic attractions that are very close to the Catalan capital.
If you like to climb watchtowers, visit monastery cloisters or admire Romanesque carvings, Gothic stained glass windows and medieval walls, this land is ideal for you. It is also the case if you want to try indigenous products that are difficult to find elsewhere. And if you want to enjoy fantastic pairings, bet on DO Pla de Bages wines. Guaranteed success!
Touch the sky in the Pyrenees of Barcelona
The Berguedà region is located in the north of the province in an exceptional natural environment and is a highly appreciated territory, both by lovers of high mountains and by those who want to make easier excursions.
With numerous signposted itineraries and an enormous biodiversity, the Cadí and Moixeró Mountains Natural Park offers enchanting landscapes that can be easily discovered on foot or by bicycle. Among the longest routes is the Camino de los Catharos, one of the favorite proposals for sportsmen who are fond of history, as it follows the routes used by the ancient French Cathars to seek refuge in Catalonia. The jewel in the crown, however, is the climb to the top of Pedraforca, a journey reserved for experienced mountaineers.
At the foot of these mountain ranges is Berga, the capital of the region, a city that has a remarkable monumental heritage. And since you are in the area, it is worth visiting the Baells reservoir and taking a dip in its waters.
Take a deep breath in nature
What else do you need? Flights other proposals to really disconnect and get away from the routine? A short distance from the city of Barcelona, more than one hundred thousand hectares of green spaces await you where you can spend a few days walking, breathing and feeling, finally, free.
The Montesquiu Castle Park, the Sierra de Marina, the Montnegre and Corredor Park, the Olèrdola Park... In total there are twelve natural parks protected for their great landscape, ecological and cultural value in the regions of Barcelona. And, among all of them, the Montseny stands out, a place so special that UNESCO has declared it a Biosphere Reserve.
Let yourself be surprised by modernism
If you are a lover of modernism, near Barcelona you will find many manifestations of this total art that plays with nature. Summer houses, urban dwellings, gardens, wineries and factories built at the end of the 19th century by Antoni Gaudí or other creators of this aesthetic trend. Flights discover them? No problem! Several towns allow you to discover this extraordinary legacy by following its modernist routes.

Discover why Barcelona is much more
Food in Michelin-starred restaurants or small mountain inns. Sleeping in a campsite, in a hotel or in a rural house. Find interesting itineraries to do alone, with friends or family. In the regions of Barcelona, everything is possible! Between the Sierra del Cadí and the Mediterranean Sea you have many options to enjoy a vacation with the maximum guarantees.
Discover everything about Barcelona is much more! It will surprise you!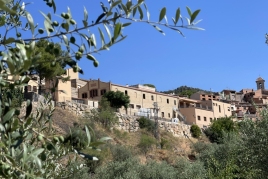 Cooperativa de Cabacés (Cabacés)
9 €
Celler Can Roda (Santa Maria de Martorelles)
28 €
02/06/2023 ...