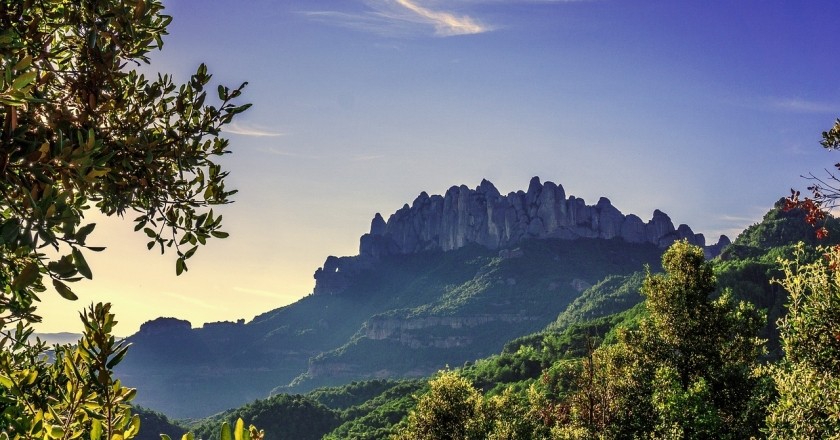 The path that recalls the journey that Ignacio de Loyola, as a knight, made in 1522 from Loyola, in the Basque Country, to Manresa, finds his last steps in the regions of Barcelona.
Igualada, Montserrat and the city of arrival - where the cave is located where tradition says that the saint wrote his Spiritual Exercises - are highlights of the itinerary (70 km and +), which will not cost you to follow thanks to the gleaming solos that you will find on along the way.
Here are the three stages in Barcelona:
• Cervera * - Igualada: Route: 37 km Accumulated difference in altitude: 852 m Estimated time: 8-9 h
• Igualada - Montserrat: Route: 27 km Cumulative elevation gain: 2,249 m Estimated time: 6-7 h
• Montserrat - Manresa: Route: 23 km Accumulated elevation gain: 1,965 m Estimated time: 5-6 h
RURAL TOURISM
In recent times the offer of rural accommodation in the regions of Barcelona, especially in the interior, has grown a lot. If you do the Ignatian Way, in the Anoia and the Bages, where this itinerary runs, you will find a wide range in it, and surely one or the other will adapt to what you are looking for, since there are no rural tourism houses to large groups and for couples, with the option of renting the whole house and others in which the rent is made by rooms, isolated and others that are in small population centers, with orchards and farm animals, with swimming pool and barbecue, with gardens and wooded areas...
MANRESA: SAN IGNACIO AND MUCH MORE!
To visit Manresa is to visit a capital with points of interest from different periods, with the Basilica de la Sede, a notable Gothic building, marking the profile at the top of the Puigcardener, a large number of modernist buildings such as the Casa Lluvià and the Casino, or the singular Balç street, narrow and winding and symbol of medieval Manresa. Related to Ignacio de Loyola, of course, you have to visit the Holy Cave, located in a natural cave and where the saint stayed for eleven months. You will see that they built a baroque church and the House of Exercises, preserving, yes, the cave.
Source: Barcelona Provincial Council
El Bruc (a

10.6 Km)
Can Ollé de la Guardia, a 15th-century country house in the middle…
Mediona (a

11.3 Km)
Cal Farriol is a rural town house built around 1900, recently renovated…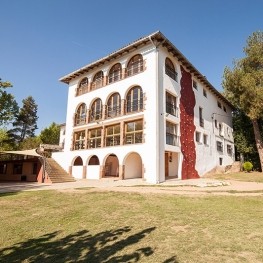 Vilanova de Sau (a

11.9 Km)
The Casa Educa neighborhood is a renovated 14th-century manor house. Our facilities…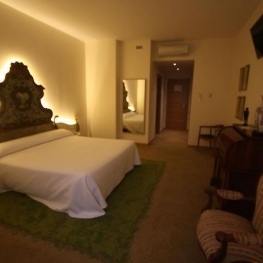 Guissona (a

12.9 Km)
The Cal Piteu hotel, with free private parking and a terrace with…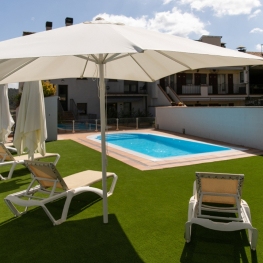 Puig-reig (a

25.9 Km)
Small apart hotel located in the Lower Berguedà also has bar and…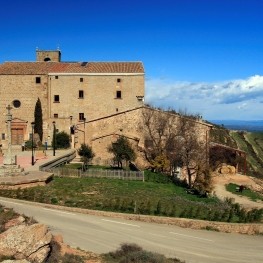 Pinós (a

26.1 Km)
The Hostal de Pinos is located at the geographic center of Catalonia…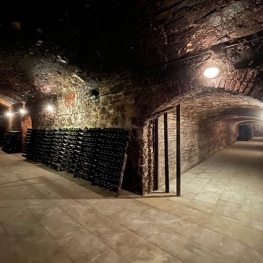 Òdena (a

3.8 Km)
Discover the history of a farm with more than 800 years old.…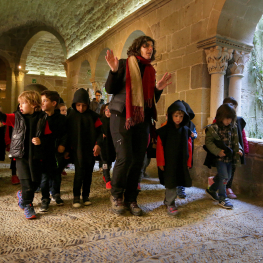 Sant Fruitós de Bages (a

6.1 Km)
Món Sant Benet is a cultural, tourist and leisure project of great…
Callús (a

6.9 Km)
Discover the Pla de Bages! Come to pedal on the train tracks…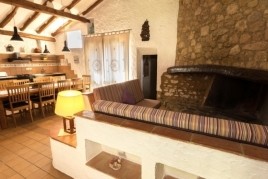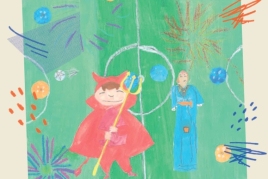 21/01/2022 - 24/01/2022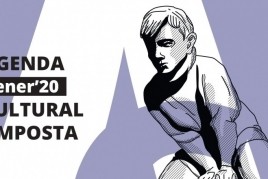 21/01/2022 - 24/01/2022 ...