The enigma of the Monastery Jewels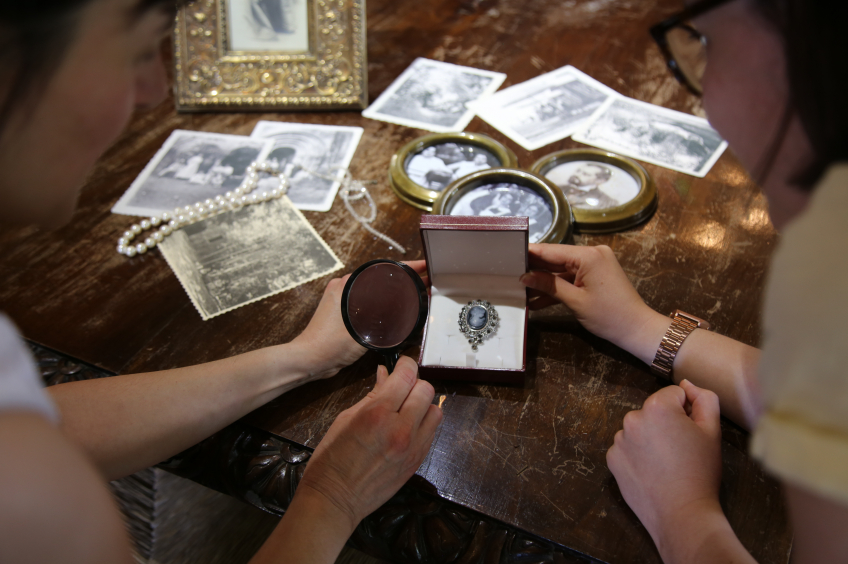 01/04/2023
08/04/2023
15/04/2023
22/04/2023
29/04/2023
06/05/2023
13/05/2023
20/05/2023
...
Món Sant Benet
Sant Fruitós de Bages
There has been a robbery in the monastery. Can you help us solve it?
Summer of 1910. A reception is planned at the monastery organized by Mrs. Elisa Carbó, the mother of the painter Ramon Casas. It's 7 in the afternoon. Everything is ready and all that remains is to put on the jewelry. But the jewelry box is empty. A robbery like this cannot go unpunished! Mrs. Elisa Carbó warns the most prestigious police inspectors. It is necessary to solve the case in record time, before the thief leaves the monastery with the jewels.
Inspired by a famous board game, the activity will put the participants in the shoes of the policemen in charge of solving the robbery. All eyes point to someone from the service as the culprit. But which of the 8 servants working in the monastery may have committed the crime? And where has he hidden the jewels?
27/03/2023