Sagrada Família Barcelona
Sagrada Familia, Carrer de Mallorca
Barcelona
Prepare to be wowed by the Sagrada Família. Gaudí 's modernist and still unfinished masterpiece. Look up and admire the capitals that rise above the Catalan capital. Watch as the sunlight creates rainbows that flow through the stained glass windows. Every inch of that basilica is absolutely stunning.
Look for the turtle at the base of one pillar and the sea turtle at the other. They were designed to show the balance between land and sea. In fact, there are decorations inspired by nature and Christian iconography everywhere.
When it is finally finished in 2026 - on the centenary of Gaudí 's death - the Sagrada Família will have taken 144 years to complete. The Great Pyramid of Giza, by comparison, took only 20 years.
The cost of the fast access tickets to the Sagrada Família will go towards the tasks necessary to finish the basilica. This makes you, humble visitor, a co-creator of Antoni Gaudí 's masterpiece. Take a selfie to prove it. There is no better Barcelona souvenir than this!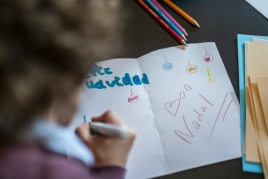 06/12/2023 ...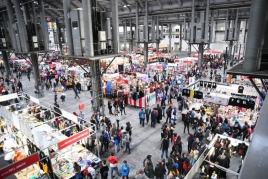 07/12/2023 - 10/12/2023