Week of responsible consumption in Cubelles
This event is over.
The City Council of Cubelles organizes again the Week of Responsible Consumption that also coincides with the European week of waste prevention.
The objective is to offer a set of activities and workshops aimed at different audiences to raise awareness of responsible consumption and our impact as consumers on the earth and our environment.
The purpose is to promote a different and responsible way of consuming right at the gates of Christmas shopping. Added to the need to buy in a more rational and balanced way is the commitment to reduce our carbon footprint and move ever further towards a clean and environmentally sustainable future.
Throughout the days a set of activities organized by the Departments of Consumption, Environment, Tourism, Sports, Social Welfare and the Elderly will be concentrated.
We wait for you!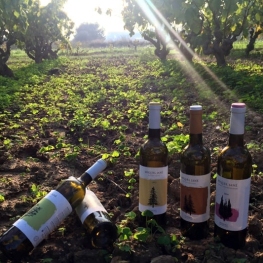 Font-rubí

(a 24.1 Km)
Discover the world of wine in our complete viticulture and oenology courses,…
Subirats

(a 25.3 Km)
A restaurant lifetime. Catalan cuisine, home like before. Our goal is to…
29/01/2023 ...

29/01/2023 ...