Baldufa Family Theater Cycle in Les Borges Blanques
This event is over.
On Saturday morning, May 14, in the Sala Maria Lois, there will be two showings of the show " 30 Elephants Under an Umbrella " by the Company "La Petita Malumaluga". It will be at 2/4 of 12 (11:30 am) and at 2/4 of 1 in the morning (12:30 pm). Each pass lasts 35 minutes.
This time the Baldufa is aimed especially at the smallest of the house, babies and children of a few years, although the elderly and the adults who accompany them will have a great time.
"30 Elefantes So Un Paraigua" is an unapologetic show for sensitive children and babies, where movement, narration and music link adults and babies in the world of emotions.
"And it is that the word, like music, gesture, light or color, also seduces the little ones or that they do not fully grasp its meaning, a meaning, in the case of 30 elephants under an umbrella, which is directed rather at the adults who accompany the little ones and who tells them a tale about sailors, ships, unknown seas and elephants hidden in a delta."
We will wait for you!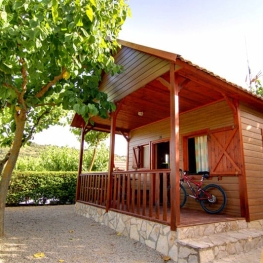 Vilanova de Prades

(a 20.5 Km)
Come and enjoy the best in Sierra de Prades bungalow, surrounded by…
Vallfogona de Balaguer

(a 26.1 Km)
For The Dien, the combination of flavors is an art that has…
26/06/2022 ...