Province:
Barcelona |
Shire:
Garraf
|
Inhabitants:
66.532 |
Extension:
34,0 Km2 |
Altitude:
22 m
Vilanova occupies the capital of the Garraf. It lies between Cubelles and Sitges , and half way to Barcelona and Tarragona . This town was formed from the union of the core Cubelles Vilanova and Geltrú, in 1368.
Vilanova arises from a block consisting of villages that existed in the environment Geltrú Castle, which according to legend, the feud originated many geltrunencs discomfort because of the law that established on the right to seigneur and jurisdiction, and made ??many of them were by sea to the other side of the Pastera Torrent where they formed Cubelles Vilanova made ??also conditioned by Jaume I granted letters to populate the place of Vilanova, among other areas. This received a town charter in 1274.
Vilanova is situated near the coast, where we find remains of the village d'Adarró it was an old villa iberoromana, the Xalet of Nin and the Hermitage of Sant Gervasi, on top of a hill. This population is rich, culturally speaking, since it is surrounded by museums.
The Railway Museum offers a journey back in time through the train and you can not miss, the Victor Balaguer Library-Museum, which was founded by him. Also has a Center of Romanticism and the Romantic Museum Can Papiol.
The Museum of Curiosities Marineres Toqués Roig was closed in 2008 because their owner died. It was a unique museum located in Vilanova.
On the walk we find the Tower mítimo Blava or Roges Ribes, dated XIV century and formed, along with two more, the fortified Vilanoviña Navy. In addition there are the following modernist buildings that are located throughout the city such as Casa Renard.
Further inland and heading to the mountains of the coast can enjoy a magnificent natural setting formed by the Garraf Park full of palmettos, the Park of Foix formed from the swamp and Olèrdola a natural viewpoint to the church of Sant Miquel in top.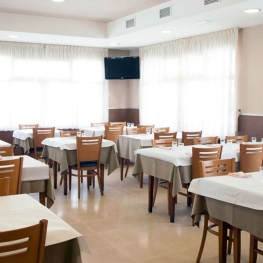 Subirats

(a 22.4 Km)
A restaurant lifetime. Catalan cuisine, home like before. Our goal is to…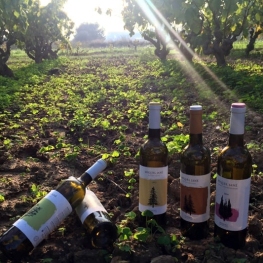 Font-rubí

(a 23.3 Km)
Discover the world of wine in our complete viticulture and oenology courses,…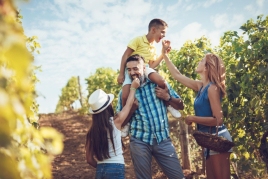 30/09/2023 ...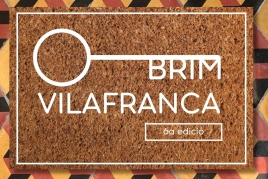 30/09/2023

Weather forecast
26-09-2023
Morning
Evening
Max 26º
Min 15º
27-09-2023
Morning
Evening
Max 26º
Min 15º