Province:
Barcelona
Shire:
Alt Penedès
Inhabitants:
38218
Extension: 19,6 Km2
Altitude: 223 m

How to arrive How to arrive
Vilafranca del Penedès is the capital of the Alt Penedès, and is located in the Penedès depression. Vilafranca is known for its wines, its cuisine, its modernist architecture and its human towers.
It is a town founded in the mid-twelfth century and are good examples of this era churches and buildings that can be found in the center of the city: the Basilica of Santa Maria, a single nave divided into five sections, beginning in the XIII century and consecrated in 1481 by Pope Benedict XV, are very interesting gargoyles and sculptures. The Palace of the Counts Reyes, located in Plaza Jaume I is a thirteenth century building now houses the Wine Museum, opened in 1945. In the same square and next to the basilica also find the Palace or Palace dels Babaus Balta, XIV century and restored in 1889.
Vilafranca also offers a good example of modernist architecture, such as the facade of the town hall, located in the Plaza de la Villa. Other buildings are representative of the Pharmacy modernimo Guasch, Berger and Balaguer House or Casa Miró.
Vilafranca is also well known for its food, as it has the origin as well known as some products xató Vilafranca (with own party: the party of xató), made ??with lettuce, cod, tuna, anchovies and Arbequina olives, and xató with the sauce, or coca Garlanda, made ??with anise.
Vilafranca is filled party late August, with the festival, by St. Felix, declared of National Interest. At this time we celebrate the dyad castellera and dances of Drac, a charismatic figure of a dragon of the oldest in Europe, dating to the early seventeenth century.
Mediona (a

16.5 Km)
Cal Farriol is a rural town house built around 1900, recently renovated…
La Llacuna (a

19.8 Km)
House located in La Llacuna where there are three independent rural accommodations:…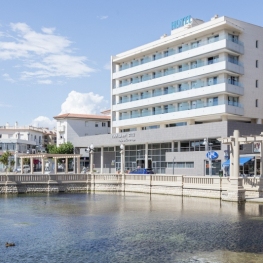 El Vendrell (a

23.6 Km)
Spectacular resort located near the sea to enjoy the marine environment and…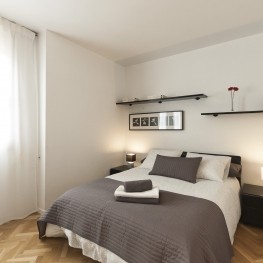 Barcelona (a

24.5 Km)
Let's Holidays complements the rental of their accommodations with a personalized and…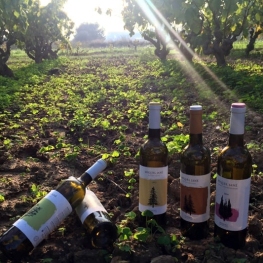 Font-rubí

(a 9.9 Km)
Discover the world of wine in our complete viticulture and oenology courses,…
Subirats

(a 10.7 Km)
A restaurant lifetime. Catalan cuisine, home like before. Our goal is to…
Subirats (a

9.8 Km)
A visit to the winery, an electric bike ride, a breakfast between…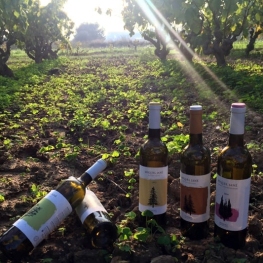 Font-rubí (a

9.9 Km)
Discover the world of wine in our complete viticulture and oenology courses,…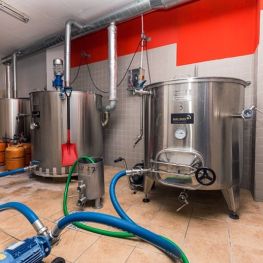 Sant Pere de Riudebitlles (a

11.5 Km)
Our workshop is open to all those curious minds that want to…
Sant Sadurní d'Anoia (a

13.8 Km)
Vilarnau is a modern and avant-garde cellar inaugurated in 2005. With respect…
30/01/2022

13/01/2022 - 04/02/2022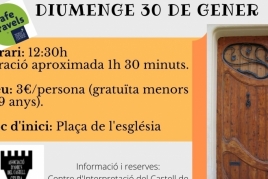 Castell de Gelida (Gelida) (a 17.2 Km)
Weather forecast
26-01-2022
Morning
Evening
Max 14º
Min 0º
27-01-2022
Morning
Evening
Max 14º
Min 0º