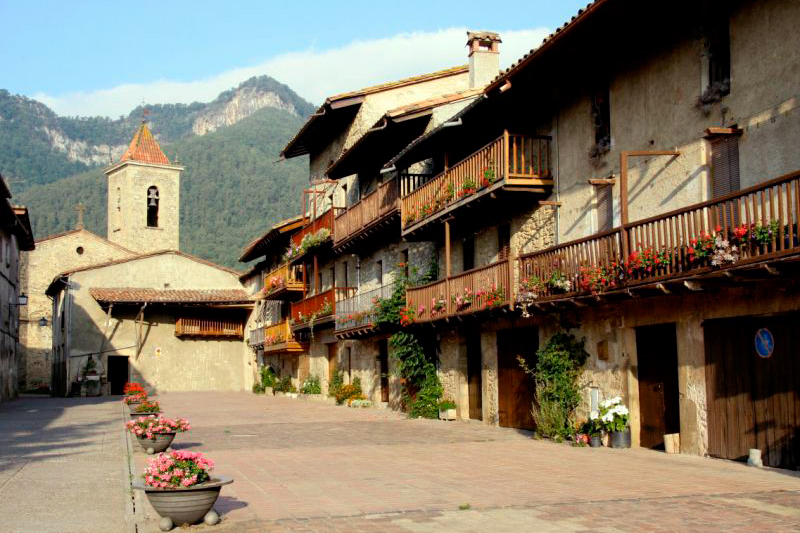 Province:
Girona
Shire:
Garrotxa
Inhabitants:
2833
Extension: 90,7 Km2
Altitude: 510 m

How to arrive How to arrive
The municipality of Vall d'en Bas is located in the region of La Garrotxa, in the province of Gerona, in the headwaters of the river Fluvia. It is a valley about 90km 2-500 meters above sea level. The valley is surrounded by a series of ridges and fairings, as the Boro, San Miguel Cabrera of the Llancers and Puigsacalm, altitude 1515 meters, and on clear days you can see a fantastic panoramic from the Canigou Berguedà Montserrat and the coast.
The municipality of Vall d'en Bas was created in 1968 by the merger of the former municipalities com Sant Privat d'en Bas, Joanetes, the Pinya, Puigpardines, Mallol els Hostalets and the latter two declared a historic- artistic.
The Mallol
The Mallol was the ancient capital of the Vicomte de Bas, we find the church Sat Bartomeu, the eighteenth century.
Sant Esteve d'en Bas
It is the largest population center of the Valley, is worth visiting its streets that converge on the square of the church of Sant Esteve d'en Bas, consecrated in 1119 and where stands the sculpture of the majesty and the influence of Monastery of St. Joan les Fonts. It is also advisable to visit the Romanesque bridge located on the estuary cause of Riudara.
Hostalets
This core has its origin in a small hostel in the road leading from Olot to Vic, and eighteenth-century date. It was declared a national historic monument.
Behind the town, on the cliffs of Falgars find the hermitage of San Miguel de Falgars, single nave with barrel vault.
The Pinya
In this small town we found the old Romanesque church of San Juan dels balbs.
Puigpardines
In Puigpardines formerly was a monastery of the eleventh century, partially destroyed by earthquakes XV century and today is the church of Santa Maria l'. Around the village you can see the remains of the castle and the chapel of San Antonio.
Sant Privat d'en Bas
Stresses its old, with the church and the square that create a beautiful pictorial set. Just outside Sallent find the jump, a spectacular waterfall of 35 meters.
Joanetes
This core is among the Puigsacalm and the Sierra de Santa Magdalena del Monte. The church of Joanetes of XII century Romanesque, partially destroyed by earthquakes fifteenth century and its original façade and the baptismal font.
At Christmas celebrates pessebre busy living for the people of the area.
Almacelles (a

7.5 Km)
Villas Floridas promotes the flower and the plant as Catalonia's natural heritage…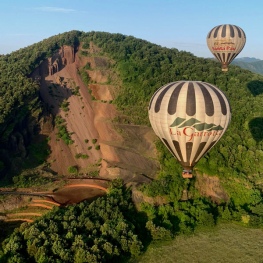 Olot (a

7 Km)
Balloon flights in the Garrotxa, fly over the volcanoes of Catalonia from…
L'Esquirol (a

10.5 Km)
The Adventure Park of Anigami el Mas Les Comes del Esquirol is…
Campdevànol (a

15.6 Km)
El Ripollès, is a mountain region, located in the Pyrenees of Girona,…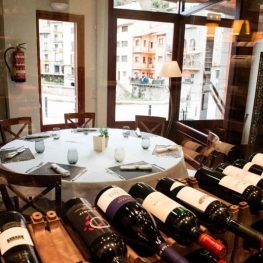 Camprodon (a

29.1 Km)
Restaurant humble and simple cuisine, where you can enjoy the flavors, aromas…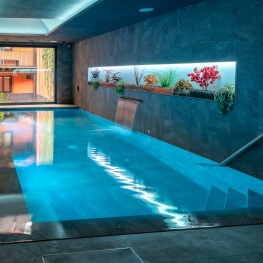 Olot (a

7.9 Km)
Complex of apartments in La Garrotxa, are located just five minutes walk…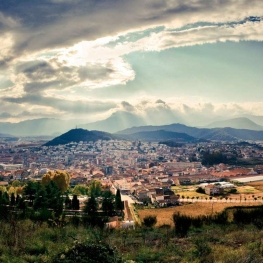 Olot (a

8.1 Km)
Hostel with a great tradition and dedication within the hospitality and tourism…
Santa Pau (a

10.7 Km)
Mas El Carrer is a 16th century farmhouse located in the center…
La Vall de Bianya (a

13.5 Km)
Charming rural accommodation situated in the middle of nature, surrounded by forest…
13/05/2022 - 16/05/2022

Museu Moto Bassella (Bassella)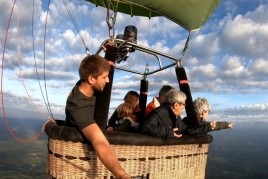 Globus Pirineu (Solsona)
Weather forecast
17-05-2022
Morning
Evening
Max 28º
Min 12º
18-05-2022
Morning
Evening
Max 29º
Min 17º