Province:
Girona
Shire:
Gironès
Inhabitants:
4596
Extension: 4,2 Km2
Altitude: 70 m

How to arrive How to arrive
Sarrià de Ter is a town located north of Girona with only 4.2 km² but where more than 5,000 inhabitants live. Its name comes from "Sarrius", Latin's own name.
It is bathed, as the name implies, by the waters of the Ter, and the passage of the river through the area provides the municipality with a particularly remarkable value that contributes to the increase of its biodiversity, especially in regard to the riverside forest of great interest for birds Crossing the whole municipality from north to south, we find the Riera d'en Xuncla and the Can Guilana torrent.
Visit it to know its Roman past. The Roman village of Pla d'Horta is a visitable archaeological site declared a cultural asset of national interest.
They celebrate the Paper Fair and we must visit the church of Sant Pau de Sarriá de Dalt, several modernist buildings on Major Street, some of them by the architect Rafael Masó, the farmhouses of Can Ferriol and Can Camós, the Roman village of Pla de l'horta and the mill d'en Xuncla.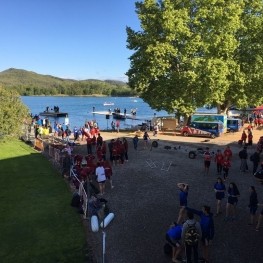 Banyoles (a

12.8 Km)
Residence of athletes has launched Catalan Rowing Federation. Located in the town…
Porqueres (a

13.2 Km)
Do you like nature and enjoy unforgettable experiences with your? If so,…
Saus, Camallera i Llampaies (a

14.9 Km)
Medieval farmhouses restored and converted into six different catering apartments. From 2-35…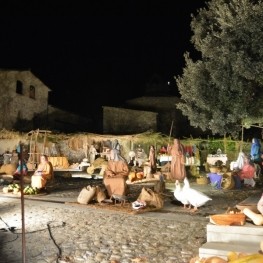 Bàscara (a

17.3 Km)
The Pessebre de Bàscara consists of two different parts, the first part…
Vilademuls (a

17.4 Km)
Come and visit our vineyards and winery and take a two-hour visit,…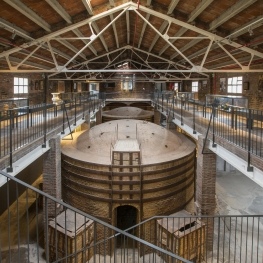 La Bisbal d'Empordà (a

19.2 Km)
The purpose of the Terracotta Museum of Ceramics is to preserve and…
Caldes de Malavella (a

20 Km)
The hot springs and sodium bicarbonate of Vichy Catalan Manantial emerge at…
30/01/2022

30/01/2022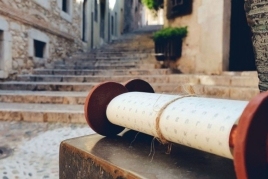 Xplore Girona - Escape Room Urbà (Girona) (a 3.6 Km)
Xplore Girona - Escape Room Urbà (Girona) (a 3.6 Km)
Weather forecast
27-01-2022
Morning
Evening
Max 14º
Min -4º
28-01-2022
Morning
Evening
Max 15º
Min -4º