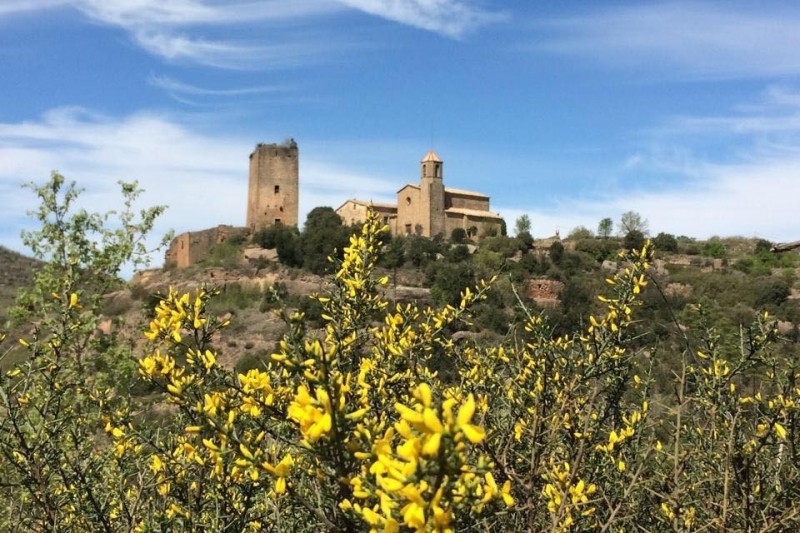 Province:
Lleida |
Shire:
Solsonès
|
Inhabitants:
292 |
Extension:
47,1 Km2 |
Altitude:
830 m
The municipality of Riner, of 47.21 km2, extends to the right slopes of the Río Negro (which gives it its name), or the Solsona stream, which forms a good part of the northern limit, up to the plateau ( SW) where the important Miracle sanctuary (861m) stands, at the Cardener and Segre watershed, and up to the sector (SE) centered on the town of Su, at the head of the Matamargó stream. Several tributaries flow into the Negro River, such as the Galtanegra and Avellanosa torrents. El Cardener forms part of the NE limit. It limits to the NW with the term of Olius (sector of the S of Solsona), to the NE and to the E with that of Clariana de Cardener and to the S with those of Pinós and Cardona.
The settlement is very scattered and the main population entities are Freixinet, Su, Santa Susanna and El Miracle. The parishes are those of San Jaime de Riner, Santa Susanna, Su and Freixient. the road from Manresa to Solsona, the one from Cardona to the Hostal del Boix (where it connects with the one from Solsona to Torà) and the one from Santa Susanna to Su are the main communication routes, and the farmhouses in the term use municipal or private roads.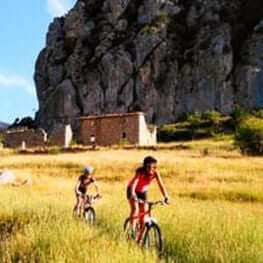 Cardona (a

12.7 Km)
Organization and design outputs hiking, mountain biking and snowshoeing (winter). It combines…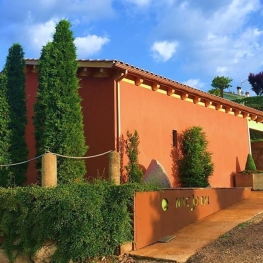 Navàs (a

18.7 Km)
Guided tours of the olive trees and the workroom of Olis Migjorn…
Avià (a

20.8 Km)
From the cultivation areas of the Baix Berguedà, the Cadí-Moixeró Natural Park…
Montmajor (a

20.7 Km)
The Museum incorporates more than 500 pieces of mushrooms duly cataloged by…
Sant Llorenç de Morunys (a

25.1 Km)
An establishment with tradition. Old casino and ballroom, its spaciousness makes it…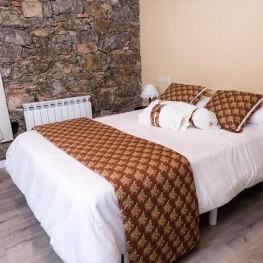 Casserres (a

28.4 Km)
Emphasis is a space designed with feng-shui harmony pricing in each of…
Solsona (a

10.8 Km)
Camping el Solsonès offers fully equipped wooden bungalows and large pitches for…
Àger (a

12.7 Km)
At Fundesplai, we manage 17 houses of colonies and hostels and 8…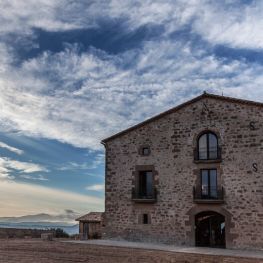 Lladurs (a

14.1 Km)
Casa Albets is a cozy ecological hotel. Located in the heart of…
Lladurs (a

14.4 Km)
Corral de Lladurs, in the heart of nature. Composed by three apartments…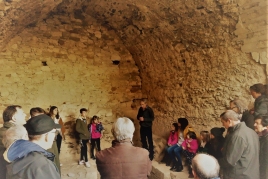 14/08/2022 ...

08/08/2022 - 15/08/2022 ...

Weather forecast
11-08-2022
Morning
Evening
Max 34º
Min 16º
12-08-2022
Morning
Evening
Max 36º
Min 19º