Province:
Girona |
Shire:
Ripollès
|
Inhabitants:
190 |
Extension:
93,5 Km2 |
Altitude:
1.236 m
The municipality of Queralbs belongs to the region of Ripollès, in the province of Girona. Queralbs is located in the Vall de Ribes, surrounded by the Pyrenean mountain range with peaks such as the Puigmal, the Balandrau or the Torreneules that make it an authentic landscape spectacle. It borders on the north with Montlluís (France), on the east with Setcases, on the south with Ribes de Freser and on the west with Sallagosa (France). Queralbs has the aggregates of La Farga, Fustanyà, Nuria, Rialb, Serrat and Vilamanyà.
The first historical document where we have evidence of Queralbs is during the consecration of La Seu d'Urgell, in 839, with the name of Keros Albos. Since ancient times the mountains of Queralbs have been the place of pasture for the herds of transhumance.
Its location and the fact that there are so many rivers within its term, has led to the construction of many hydroelectric power plants such as Ferrer, La Farga, Daió, La Molino or Rialb.
The main activity of Queralbs is tourism, especially the tourism of the Sanctuary of Núria, which is located in the Vall de Núria, where in addition to the purely religious aspects you can practice all kinds of adventure sports, hiking, even skiing in winter. To reach the Vall de Núria, you can access on foot or by taking the Zipper, which has exit in Queralbs and which was inaugurated on March 22, 1931.
To know and visit the town and its surroundings can be done through the church of Sant Jaume de Queralbs, the tenth century and with subsequent reforms due to the increase in population, the damage caused by the earthquake that affected the area in 1428 and other reasons. You can continue through the church of Sant Sadurní de Fustanyà dated also from the tenth century and that according to the legend was made by fairies because its stones and its creation is perfect, compared to the bell tower that he says was created by men and that's why it's so imperfect. In the lower part of the town we find the remains of the defensive castle dating from the fourteenth or fifteenth century and that seems to be built on a triangular base with a tower at each of the vertices.
Within the same nucleus of Queralbs we find the Serrat, which we can define as the typical mountain town dedicated to livestock. If we walk through its streets we will see, attached to the walls of the houses, what had been bakeries. We will also enjoy the tranquility of the walk and the beauty of the landscape that surrounds it.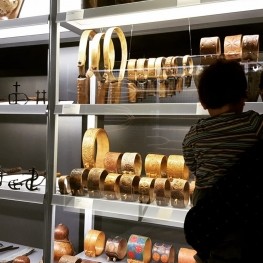 Ripoll (a

16.7 Km)
The first museum in Catalonia dedicated to ethnography. Through the Ethnographic Museum…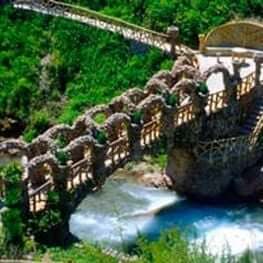 La Pobla de Lillet (a

18.8 Km)
The Artigas Gardens, designed at the beginning of the 20th century by…
La Pobla de Lillet (a

19.7 Km)
The Cement Train is a line that historically linked the old Asland…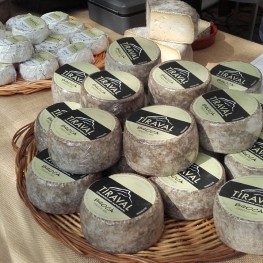 Bagà (a

27.3 Km)
Always made with the best milk, that's why we work with herds…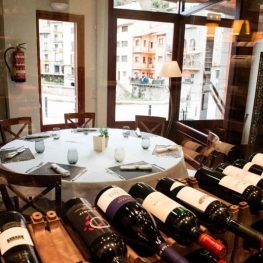 Camprodon (a

17.1 Km)
Restaurant humble and simple cuisine, where you can enjoy the flavors, aromas…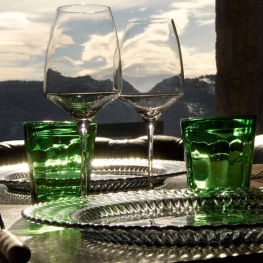 Camprodon (a

21.1 Km)
Restaurant serving authentic and traditional cuisine with contemporary touches, directed by the…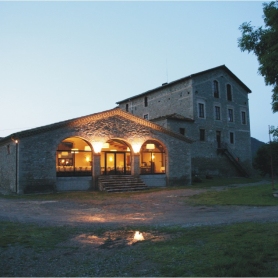 Les Llosses (a

22.3 Km)
Ideal for celebrating. It has a large parking lot, and disabled access.…
Guardiola de Berguedà (a

26.7 Km)
homemade cuisine with grilled meats oak, variety of tapas and toast field.…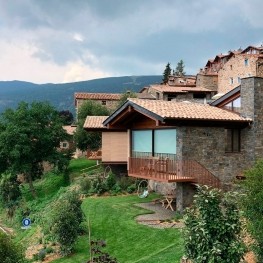 Vilallonga de Ter (a

10.2 Km)
Since 1970, a family to serve in the best place in the…
Vilallonga de Ter (a

12 Km)
The Conca De Ter Bungalows are located in the Camprodon Valley, in…
Àger (a

13.2 Km)
At Fundesplai, we manage 17 houses of colonies and hostels and 8…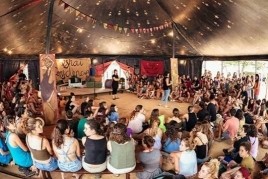 23/06/2022 - 26/06/2022

Weather forecast
27-06-2022
Morning
Evening
Max 29º
Min 14º
28-06-2022
Morning
Evening
Max 26º
Min 13º