Province:
Barcelona |
Shire:
Vallès Oriental
|
Inhabitants:
61.275 |
Extension:
14,9 Km2 |
Altitude:
145 m
Granollers is the capital of the Vallés Oriental region and also its most populated city. The city owes its origin to its strategic position, located at a commercial crossroads, where since Roman times it was an important meeting and stopping point for vendors, farmers and merchants.
Granollers offers both village life and the dynamism of a big city. It is a friendly, quiet and ideal city for family tourism.
Of the city of Granollers, La Porxada stands out, a Renaissance building that served as a grain market and which was completed at the end of the 16th century. The building has dimensions of 24 meters long and more than 15 wide, with 15 columns on which a four-sided roof rests. This building is a clear example of what the golden age of the city left behind both with the increase in population and with trade through its market. During the 16th century the new Casa de la Villa, the chapels over the portals of the walls and the Gothic church of San Esteban (of which the bell tower is preserved) were also built.
In the 19th century, Granollers entered its industrial stage, with the establishment of numerous factories of which elements are still maintained today and of which Roca Umbert Fábrica de las Artes stands out, converted into a cultural space. Modernist houses from the same period are also preserved, owned by the industrial bourgeoisie of the time, which are part of the Route of Modernism of the Vallès Oriental.
Its millenary market (mentioned for the first time in 1044) is still today one of the most vibrant markets in Catalonia. Every Thursday brings together thousands of visitors attracted by the color and hubbub of its streets, full of stalls with various products.
Granollers also offers a rich and varied cultural offer, such as the Auditorium Theater, the Edison Cinema, or the exhibitions and activities of the Granollers Museum and the Museum of Natural Sciences, with a planetarium with capacity for 30 people and a wide range of family workshops.
Granollers tourist office
Address: Anselm Clavé, 2
Telephone: (+34) 93 879 49 80
Schedules:
Wednesday: from 5pm to 8.30pm
Thursday: from 10am to 1.30pm and from 5pm to 8.30pm
Friday: from 10 a.m. to 1.30 p.m. and from 5 p.m. to 8.30 p.m.
Saturdays: from 10 a.m. to 1.30 p.m. and from 5 p.m. to 8.30 p.m.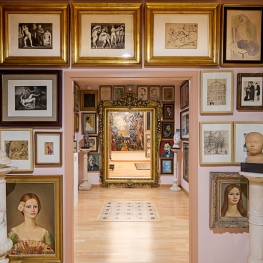 Mollet del Vallès (a

10 Km)
The Abelló Museum hosts two permanent exhibitions: one dedicated to the Foundation's…
Sant Fost de Campsentelles (a

10.9 Km)
The village of Sant Fost de Campsentelles located in vallesano hillside where…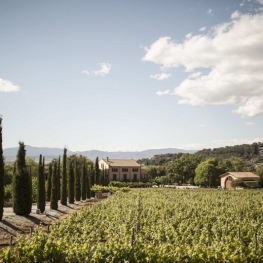 Santa Maria de Martorelles (a

9.9 Km)
Next to the Maresme, among the leafy Mediterranean landscapes, is our winery,…
Dosrius (a

12.1 Km)
Vertical Forest is one of the largest and highest parks in Catalonia,…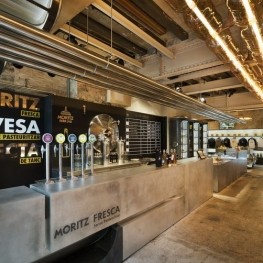 Barcelona (a

27.1 Km)
The Moritz Barcelona Factory is a unique space, divided into three floors,…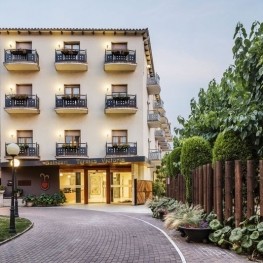 Caldes de Montbui (a

10.8 Km)
At the Balneario Termes Victoria Hotel we want you to feel at…
Àger (a

16.2 Km)
At Fundesplai, we manage 17 houses of colonies and hostels and 8…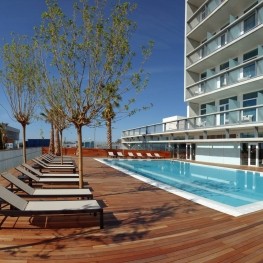 Mataró (a

15.6 Km)
The Hotel Atenea Port Mataro, is located in the seaside city of…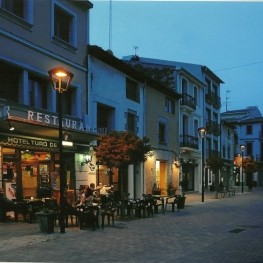 Santa Maria de Palautordera (a

16 Km)
Located in the center of Santa Maria de Palautordera, at the foot…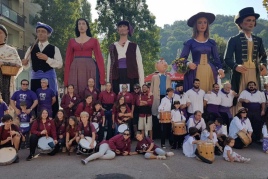 28/09/2022 ...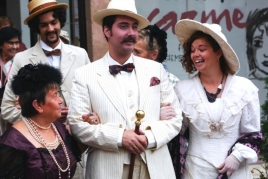 01/10/2022 - 02/10/2022

Weather forecast
29-09-2022
Morning
Evening
Max 22º
Min 13º
30-09-2022
Morning
Evening
Max 21º
Min 9º