Province:
Tarragona |
Shire:
Alt Camp
|
Inhabitants:
2.370 |
Extension:
35,0 Km2 |
Altitude:
381 m
The municipality of Pla de Santa Maria, located in the middle of the Cistercian Route, offers all visitors an interested historical and natural legacy that must be discovered.

Very well it located and communicated. It has access to the AP-2 motorway, several highways pass, bus service (communicating with Valls and Tarragona), and taxi service.
The term of the Pla has a great concentration of constructions of dry stone, buildings that defy the passage of time, and that are the testimony of a bygone era.
The stone as the only material to separate farms, to trace paths, to provide shelter, to take advantage of the water to do with the minimum the maximum.
The Route of the Capona allows you to discover an environment, a past and a magnificent and surprising heritage, showing the visitor the art of stone and the beauty of the place. You have to contemplate everything: the buildings, the stones, the details, the plants, the crops, the trees, the colors, the shapes... and let yourself be seduced.
Along almost two kilometers, on a flat road, we find barracks, flower pots, arneres, margins, hiding places, etc. The Cossiol del Soleta stands out, a construction destined to the use of rainwater, which is singular due to its originality and beauty.
The itinerary can be done either on foot or by bicycle, and one section coincides with the GR-Ruta del Císter, and with the local path "A walk through the area, walking along the royal roads".
What to visit
The Romanesque church of Sant Ramón and its remains
The church of Santa María
Main Street, porches, covers and graffiti
Factory
The Aiguamolls
Cal Carreter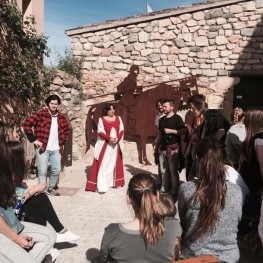 L'Espluga de Francolí (a

16 Km)
Tour of the different streets of the upper part of the Espluga…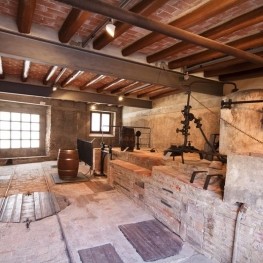 L'Espluga de Francolí (a

16 Km)
La Fassina is an old factory dedicated to the distillation of brandy…
L'Espluga de Francolí (a

16.2 Km)
Take a trip back in time, to the origin of Christmas through…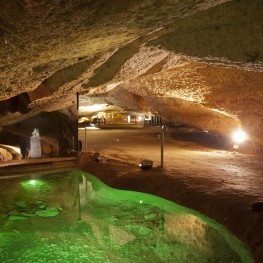 L'Espluga de Francolí (a

16.2 Km)
The Caves of L'Espluga are natural cavities used by man since Paleolithic…
Les Piles (a

16 Km)
Live the rural life and stay in a medieval tower.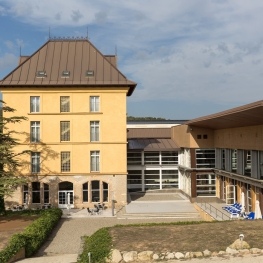 Vallbona de les Monges (a

20.6 Km)
The Iberik Rocallaura Balneari Hotel is a tourist complex made up of…
La Llacuna (a

23.5 Km)
House located in La Llacuna with a capacity of 2 to 6…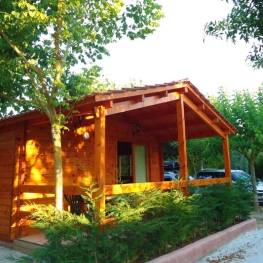 Prades (a

26.9 Km)
Camping Prades Park offers an ideal setting for what most appeals to…
03/12/2022 ...

03/12/2022 ...

Weather forecast
01-12-2022
Morning
Evening
Max 13º
Min 4º
02-12-2022
Morning
Evening
Max 13º
Min 4º