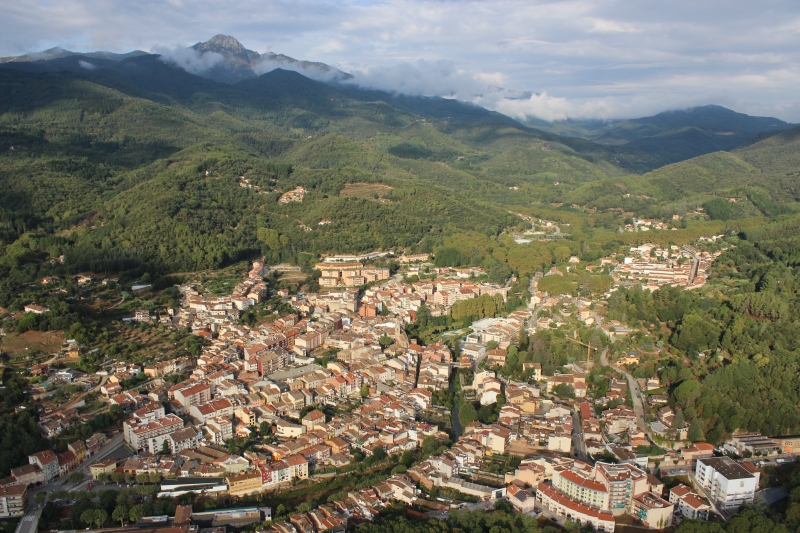 Province:
Girona |
Shire:
La Selva
|
Inhabitants:
6.647 |
Extension:
86,2 Km2 |
Altitude:
291 m
Arbúcies is a population of the Forest which is right in the middle of Guilleries and Montseny mountain range, an area declared protection and natural interest. Its location relatively close to the cities of Barcelona and Girona , makes it an easily accessible and a must for people who are in the area.
One of them being characteristic of this region, and more specifically Arbúcies, is water, and we found a lot of sources, rivers and streams within the municipality. Moreover, the core of Arbúcies has many nooks to discover how the Plaça de la Vila, different streets, modernist buildings, pumping source, etc.. Also within the municipality are Romanesque churches as Sant Pere Desplà with stunning Romanesque paintings and those of Saint Christopher of Cerdans, Santa Maria de Lliors or Sant Mateu de Joanet, located in the hamlet of Joanet. Nor can we forget, Castle Montsoriu, military architecture and is located on a hilltop with a breathtaking view, dating from the thirteenth and fourteenth centuries.
The natural beauty of the town can enjoy in various areas, such as the Paseo de la Riera and the Parque de la Glorieta, places that inspired Rusiñol to make some pictures, the Source of the pipes, the Source of Iron , and waterfalls like Salto Women's Water, which has given rise to the legend of the woman water. This magic love it even more visitors who tread this earth and that immerse you in a world apart.
To enjoy the festivities of the town, you can go Festival, the last weekend of July, or during any of the other holidays that celebrate as San Juan or enramades.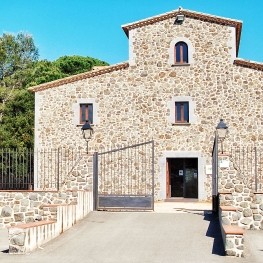 Fogars de la Selva (a

16.8 Km)
The Museum of the Peasant of Fogars de la Selva wants us…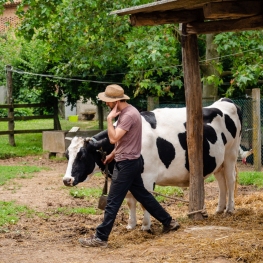 Taradell (a

20.3 Km)
The Mas Casablanca is a traditional country house, which is one that…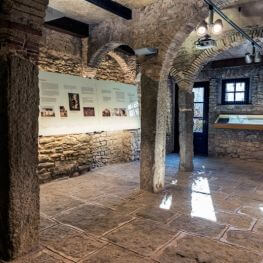 Folgueroles (a

21.4 Km)
One of the oldest literary museums in Catalonia, it is the home…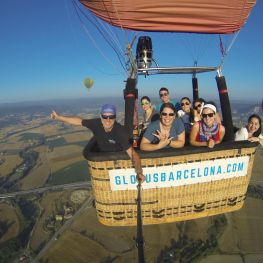 Barcelona (a

25 Km)
Discover the magic of a balloon flight balloon Barcelona. Balloon fly in…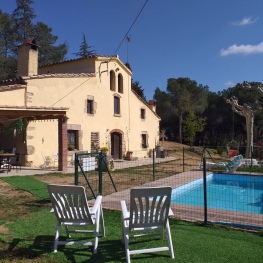 Santa Coloma de Farners (a

13.3 Km)
Can Baldiri is currently a home for tourist use for groups of…
Santa Coloma de Farners (a

13.8 Km)
Tourist accommodation category 2 star accommodation with 17 rooms of which 6…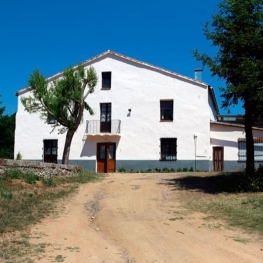 Riudarenes (a

14 Km)
The house has four triple rooms and a double, all they make…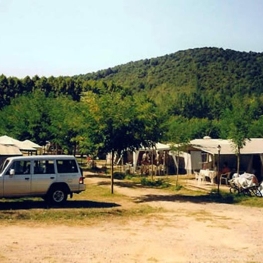 Riudarenes (a

14 Km)
Surrounded by tranquility and nature, our camping is perhaps one of the…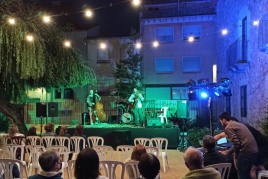 11/08/2022 ...

12/08/2022 ...

Weather forecast
12-08-2022
Morning
Evening
Max 38º
Min 22º
13-08-2022
Morning
Evening
Max 35º
Min 24º