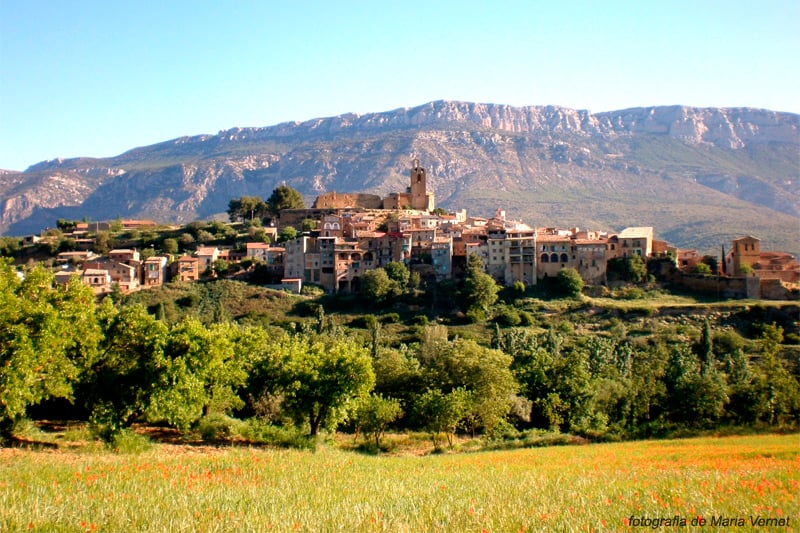 Province:
Lleida
Shire:
La Noguera
Inhabitants:
584
Extension: 160,6 Km2
Altitude: 642 m

How to arrive How to arrive
Ager is a municipality in the comarca of Noguera, is physically located between the Noguera Noguera Ribagorçana Pallaresa i. Specifically Ager is located in the valley that bears his name: Vall d'Ager. Within the town of Ager found different populations among which we highlight Agulló, Corca, Milla and Vilamajor.
Ager's population lives mainly of the farmers, rainfed land and environment that provides the bulk of the Montsec and the cold winds of the Pyrenees. Livestock is also an activity devoted much of the population, but over the years the sector has taken more strength has been the services sector. With the entry of tourism in the area, visitors are close to nature doing adventure sports.
In the town of Ager you can find places of interest for everyone. For lovers of culture must emphasize the monuments of Sant Pere with the Collegiate Church and the Castle that blends Romanesque and Gothic style and is situated on the highest point of the population. It was built in the eleventh century, and began XIV cloister was completed in the following century. Construction are ornaments, murals and most of the building, although it was damaged. We also need to highlight a number of chapels and churches, among which we cite the hermitage of Mare de Deu de la Pedra, built taking advantage of mountain rocks and attached to it, or the shrine of the Virgin of the Pertusa located within the Castel of Sant Llorenç, which still has the remains. In Ager find other important vestiges: the fortress of the Tower Conclues or Tinyoses them, it was a surveillance point Ribagorçana Noguera. The municipality also has a retinue of towers looks from different eras.
For those interested in nature also find fantastic places like Mont-rebei Congost or Montsec.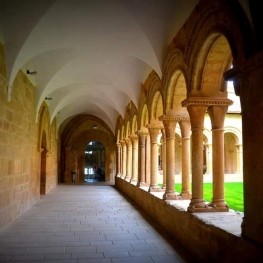 Os de Balaguer (a

14.2 Km)
XII century Abbey Antigua adapted to the needs of the twenty-first century.…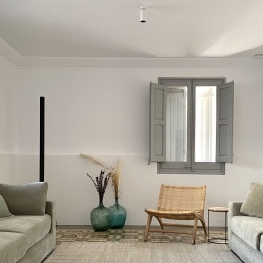 Cubells (a

22.9 Km)
Family house from the end of the 19th century recently renovated as…
Cubells (a

23.2 Km)
We have 7 newly refurbished rooms, in our restaurant you will find…
Balaguer (a

24.1 Km)
More than accommodation, the Palauet is an authentic medieval and romantic experience.…
Artesa de Segre (a

21.9 Km)
Between the Valley of Ariete and Baldomar, in the Noguera, it appears…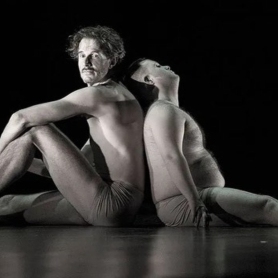 Balaguer (a

24.1 Km)
The Mercantile Room is an independent and private performing arts space that…
Soriguera (a

26.8 Km)
The history of the Ramat de Caminos trekking begins in 1956, when…
29/01/2022 ...

29/01/2022 ...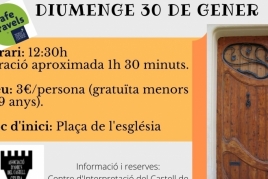 Castell de Gelida (Gelida)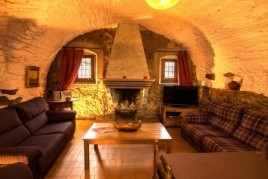 Can Gat Vell (Saus, Camallera i Llampaies)
Weather forecast
27-01-2022
Morning
Evening
Max 12º
Min -5º
28-01-2022
Morning
Evening
Max 12º
Min -5º