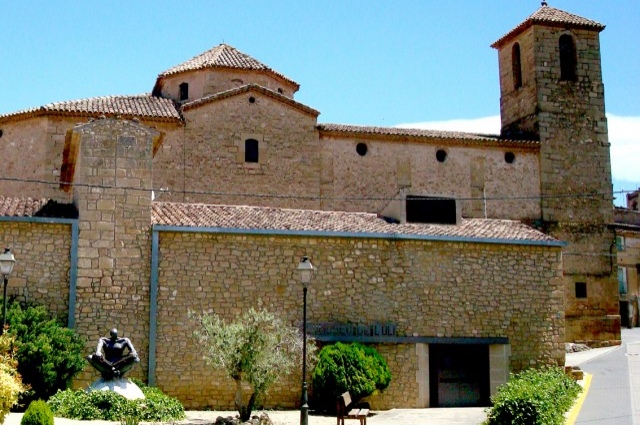 The Transllena route runs through the municipalities of La Pobla de Cérvoles and Vilosell. It enters the Sierra de la Llena, from where you can enjoy views of the Sierra del Montsant, a large part of the Garrigues region and the Conca de Barberà and, on clear days, even the Pyrenees.
Technical information:
Total distance of the route: 12.7 km
Starting Altitude: 660m
Maximum altitude of the route: 989 m
The Transllena route begins in the Plaza de San Miguel in La Pobla de Cérvoles, it goes away from the town and passes near the castle of Cérvoles, and the vineyards, and along different paths that climb towards the Sierra de la Llena. From Punta Castanyola you can see the Sierra del Montsant.
Already climbed to the crest of the Sierra de la Llena, you pass through the pass of the Cueva del Quelo. Continuing on, you reach the Marradetes pass, where there is the option of being able to descend to Pobla de Cérvoles without finishing the route (2.8 km).
If we continue straight on, it passes through the Ossona point; From there you can see a good part of the Les Garrigues region, especially Pobla de Cérvoles and El Vilosell, and on clear days the Pyrenees. Continuing on, you reach the Abellar pass; At this point we find the track to access Vilanova de Prades and to the left, about 300 m, is the highest point of Les Garrigues, the summit of La Cogulla, at 1,029 m. On the right hand side there is a great climbing area known worldwide. Then there are steep descents until we reach the hermitage of San Miguel de la Tosca, where we find the source of the river Set with the 7 sources. In this area there is a small sport climbing area.
From here you can start the route of the River Set. From Sant Miquel de la Tosca you descend along the right bank of the Set river until you reach the Peret valley; Once we have arrived, we take a path again that will take us to the end of the valley, where we can see Mas d'en Peret, and from there continue towards Pobla de Cérvoles.
And once in Pobla de Cérvoles, you can't leave without visiting the Ecomuseum; the Church of the Virgen de la Jonquera, with the Baroque organ; the Hermitage of San Miguel; the cellars; the oil cooperative.