Castle to Castle Route: Penyafort to Castellet in Santa Margarida i els Monjos
Linear route that takes advantage of the spectacular nature of two castles of medieval origin, the Castle of Penyafort and the Castle of Castellet, to cross a territory of forests and vineyards within the protected natural area of the Foix Park.
The route is marked with vertical milestones.
Located in front of the Penyafort Castle, we start the route along the paved track that surrounds the building. Always on the main road, we leave several detours on both sides. We passed several farmhouses and crossed the Sal y Pimienta stream. We continue along the main asphalt road, leaving other detours to the right and left until we reach a crossroads.
We turn left, along a dirt road that takes us to the Mas Bellestar farmhouse. Before the gate of the bastion we turn right by the side of some old corrals. We continue the path between vineyards and forest until we find a wider path that we will take to the left and shortly after a paved track that we will also take to the left. Right at the first bend, we leave it to continue straight along the Mas Pigot estate next to a vineyard. We see the farmhouse and the remains of an old columbarium.
We continue along the edge of the vineyard, we go down to the lower terrace until we find a path on the left that goes into the forest. We have to follow this path that crosses a leafy area until we reach some old cultivation terraces. We follow them along the left bank and continue along the path that goes up through the vegetation until we reach a wider forest track.
We continue to the right, bordered by forest, leaving behind some detours. We come to a crossroads in the middle of an agricultural area and we continue along the path on the left that descends slightly until we find, after 100m, a detour (the one on the left is closed by a chain). We continue along the path on the right that will take us to the town of Torrelletes.
Once there, we go down a few steps to the left and go along Calle Sta. Magdalena until the end, where the street continues along a dirt road. At the first bend we take a path to the right that goes into the bush. After about 600 m we find a wider path that we continue to the left until we find the pass that crosses the stream of the Cerrado.
We continue through vineyards on the other side of the stream and turn right towards the local road BV 2117. We skirt around it for about 10 m on the left without crossing it and continue along the asphalt track that we see ahead and that will take us to the town of Castellet.
You can check the track of the route here.
Source: Santa Margarida i els Monjos Town Council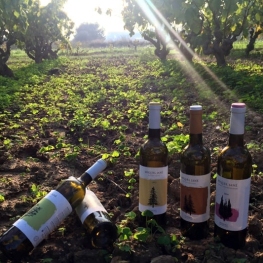 Font-rubí (a

11.5 Km)
Discover the world of wine in our complete viticulture and oenology courses,…
Subirats (a

11.7 Km)
Different proposals to enjoy the Penedès pedaling through vineyards and discovering small…
Subirats (a

13.7 Km)
A visit to the winery, an electric bike ride, a breakfast between…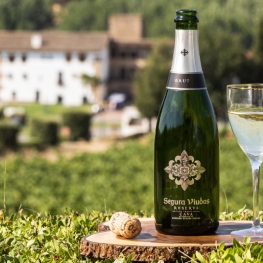 Torrelavit (a

14.2 Km)
Segura Viudas is an award-winning winery in the most prestigious national and…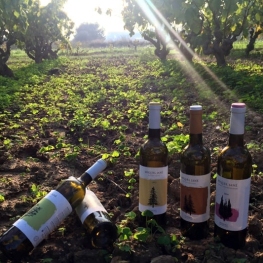 Font-rubí

(a 11.5 Km)
Discover the world of wine in our complete viticulture and oenology courses,…
Subirats

(a 14.7 Km)
A restaurant lifetime. Catalan cuisine, home like before. Our goal is to…
Creixell (a

26.2 Km)
Welcome to Yelloh! Gavina village. Located on the seafront, on the Costa…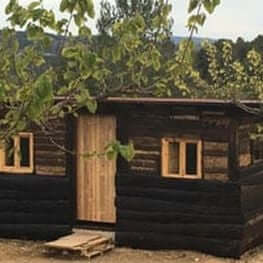 Aiguamúrcia (a

26.3 Km)
In the countryside where to spend a few days with family, surrounded…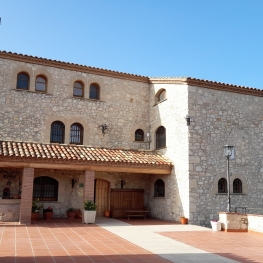 Querol (a

26.4 Km)
Mas Baldrich is a typical Catalan farmhouse built during the 19th century,…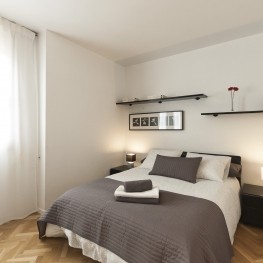 Barcelona (a

26.9 Km)
Let's Holidays complements the rental of their accommodations with a personalized and…
13/01/2023 - 02/02/2023

02/02/2023