La Sanabra and the San Lorenzo fund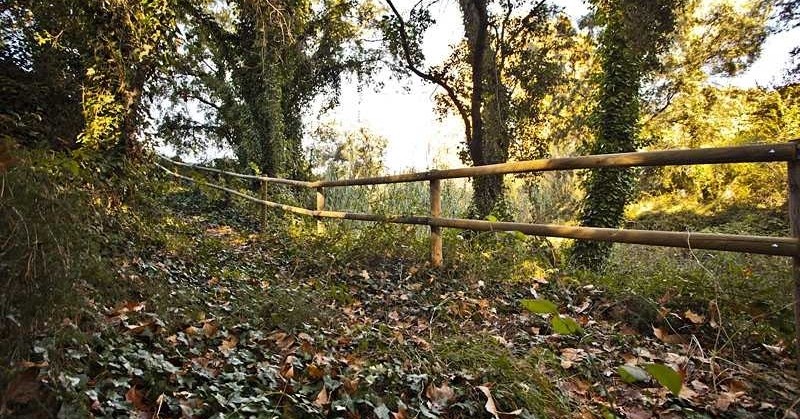 This is a low difficulty circular itinerary that allows you to get to know the natural environment at the bottom of San Lorenzo within the protected natural area of the Foix Park. The route takes us to discover unique heritage elements and to enjoy a walk through an agricultural and forest landscape.
We started!
The San Lorenzo Fund itinerary begins in the upper car park of Penyafort Castle, from where we have to take the asphalt path that runs alongside the enclosure. We leave a detour to the left and a little later another to the right and continue along the main road, where we will find the farmhouses of Cal Magí and, later on, Cal Noi, Cal Ciruelo and Cal Vicario. At the height of these houses we see a path to the left, which will be where we will return.
We, now, continue straight on the paved road. After a while we crossed the Sal y Pimienta stream. After climbing we leave a path to the right next to a house and about 100 m further on we turn left onto a path that climbs towards La Sanabra. As we get closer we see the fortified farmhouse and the outbuildings.
We follow the straight path that passes under the manor house until we reach the side of the Romanesque hermitage of Santa María de la Sanabra. About 70 meters after the hermitage we take a path to the left, half hidden by the vegetation, where we can see a small dry stone hut just at the beginning. We go down this path, lined with holm oaks and with old cart ruts, until we reach the main path at the bottom. We will take to the right, leaving the chain behind, in the direction of the San Lorenzo fountain. The path is cool and shady, with lush holm oak vegetation.
Once we reach the source, we will find some picnic tables where we can replenish or continue the path, now flanked by old cultivation terraces, until we find, after about 500 m, an old restored lime kiln.
We make the return by the main path in the background that, beyond the chain, passes in the middle of vineyards until we arrive in front of the Cal Noi farmhouse. We continue to the right along the asphalt path that will take us, again, to Penyafort Castle.
Check the track of the route here
Source: Santa Margarida i els Monjos Town Council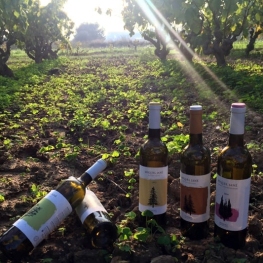 Font-rubí

(a 11.5 Km)
Discover the world of wine in our complete viticulture and oenology courses,…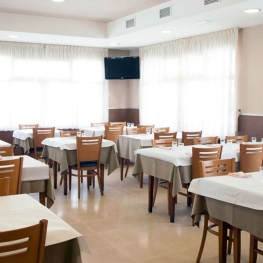 Subirats

(a 14.7 Km)
A restaurant lifetime. Catalan cuisine, home like before. Our goal is to…