Excursion to the Font Major going up Grauet in L'Albiol
We propose a beautiful excursion in the municipality of L'Albiol where we will discover spectacular panoramic views and also the Font Major.
From the town of L'Albiol we will go along the asphalt road of La Mussara, then the Collet de la Cruz, we will find a sign of the Camino de Santiago.
Further on, to the right, we will go up Grauet (GR 65.5), we will pass through old paved sections, with good views of the Campo de Tarragona. Arriving at the highest part of the route, the Coll (960m) we will find on the right, next to the road, the Mas d'en Grau, with an annexed tower of modern construction, above it, Los Motllats. On the left you can see the antennas of the Mussara.
We cross the road that goes down to Vilaplana and we will continue towards the valley by the GR-172 (old GR-7-2). We cross the paved road that leads to the antennas. If we want to do none from this path to the antennas we can enjoy a good panoramic view over Vilaplana, which extends to the sea and the Vilaplana road twice.
We will arrive at the Fuente del Roble. Along the path (blue and yellow mark, Ruta de los Refugios) on the right we will arrive at a spectacular viewpoint from the Clos cliff and Martín cordon, a climbing area. Having seen the panoramic views, we will return to the GR within the Planes de Peiró and we will follow the path of the refuge route (yellow and blue marks) to the starting point.
On the way we will find an old Ice Well, and immediately, the Font Major.
Continuing along the road markings, immediately to the right we will find a good view of the Puig de encamado at the end of Selva del Camp. We will leave Mas de Mercader on the left, we will continue along a path in front of the house until we reach another point, in Mas del Poda, with a large oak at its entrance. Continuing up we reach the asphalt road of Albiol. We continue on this path and to the right we will arrive at the starting point.
Source: L'Albiol City Council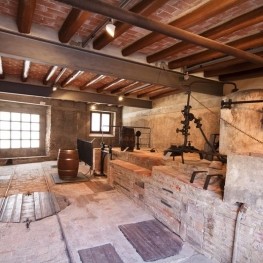 L'Espluga de Francolí (a

16 Km)
La Fassina is an old factory dedicated to the distillation of brandy…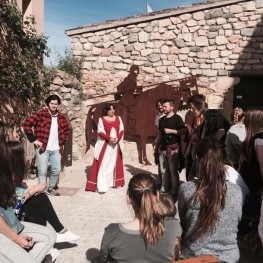 L'Espluga de Francolí (a

16 Km)
Tour of the different streets of the upper part of the Espluga…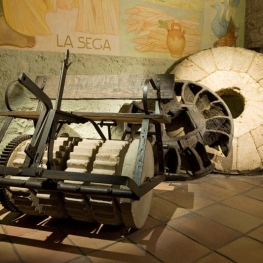 L'Espluga de Francolí (a

16 Km)
A visit to the Rural Life Museum of the Carulla Foundation, located…
L'Espluga de Francolí (a

16.1 Km)
Take a trip back in time, to the origin of Christmas through…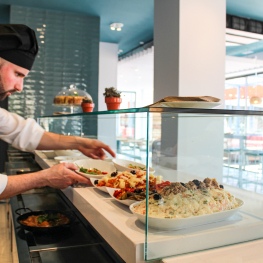 Salou (a

20 Km)
Enjoy an innovative cuisine, with high-quality local products of proximity, with an…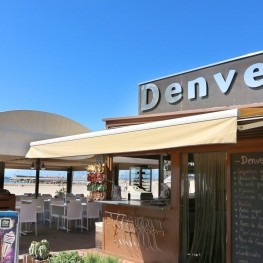 Cambrils (a

20.7 Km)
The history of the Denver begins many years ago, as many as…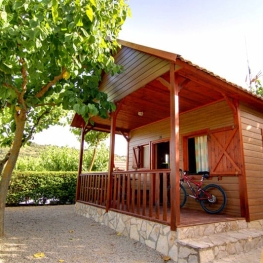 Vilanova de Prades (a

15.4 Km)
Come and enjoy the best in Sierra de Prades bungalow, surrounded by…
Botarell (a

15.5 Km)
Cal Barber, the hotel that will not leave you indifferent. Welfare and…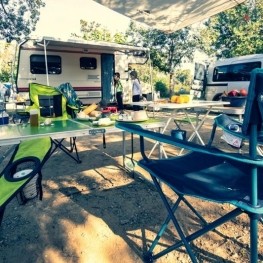 Vinyols i els Arcs (a

16.1 Km)
The Vinyols ecocamp is a family campsite integrated into an agroecological farm…
Montbrió del Camp (a

16.3 Km)
It located in the village of Montbrió del Camp Tarragona. It is…