A walk up the hill of Tagamanent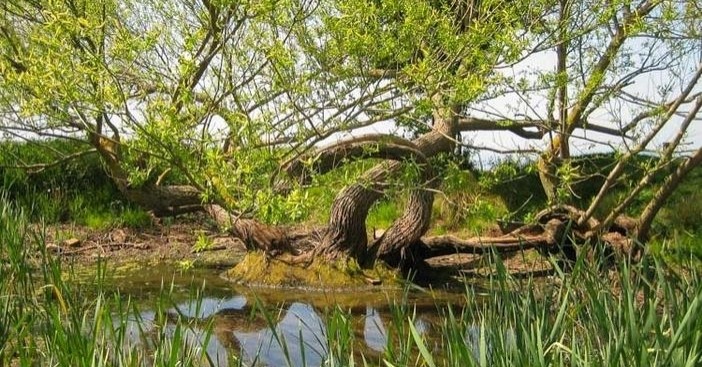 We will visit the surroundings of the Tagamanent hill, an elevated space, with a mosaic of grass meadows and holm oaks. In other times, a space with important crops that had brought prosperity to the farmhouses of the municipality.
The social center and the town hall stood at the peak of the hill. It is currently classified as a cultural asset of National Interest (BCIN).
We start the route from the parking lot. Only leaving the vehicle the freshness of the air will make us realize that we are in a high space, exactly 1000 meters above sea level. We will go up towards Cal Bellver, a farmhouse that occupies a splendid viewpoint. Hay Bellver is currently an interpretive point and offers hospitality services.

We will go down through some splendid pasture meadows where we will be able to observe a good sample of medium mountain meadow plants and some orchids. We will arrive at the iris collar, here we can see the ruins of an ancient hermitage documented since the 11th century. A path now climbs towards the hill. We pass under a regrowth holm oak grove, once carbonejat, which offers us shade all year round. Inside the shady area, we will pass by the Fountain of the Shepherds and mosses and ferns appear in the undergrowth.
At the top of the hill the views are splendid with the Cingles del Bertí and the Puiggraciós in the foreground, to the south, the Besòs valley and the sea in the background, to the north the plain of Vic and the eastern Pyrenees, La Garriga, Centelles and Tona at our feet. Formerly the historical complex of the hill, it had been the cultural center and the town hall of the municipality, today we can see the church of the 10th century as the most remarkable element.
Going down the hill we will pass through the ruins of the Chapel of the Virgin. Old chapel attached to a cave that forms the rock just below the hill. We will continue down to the asphalt road that we will follow a section, from where we can contemplate, under the holm oak grove, some interesting dry stone walls. We take a path that goes under the parking lot, until we find the Linyac Fountain, with some remarkable maples and a small Tremoleda. Later we will walk on a piece of paved road with the edges channeled by an old ditch. We will arrive at Ca l'Agustí, currently managed by the Barcelona Provincial Council, there is an ethnographic interpretation center and a beautiful sample of the Catalan farmhouse. Outside there is a raft where the Green Frog and the Green Newt live.
Source: Tagamanent City Council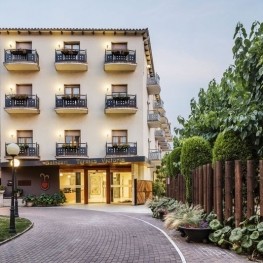 Caldes de Montbui (a

14.7 Km)
At the Balneario Termes Victoria Hotel we want you to feel at…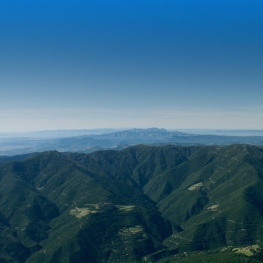 Aiguafreda (a

14.9 Km)
The Vallès Oriental region is ideal for living experiences with family, friends…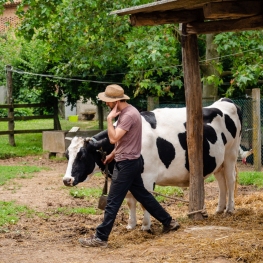 Taradell (a

15.7 Km)
The Mas Casablanca is a traditional country house, which is one that…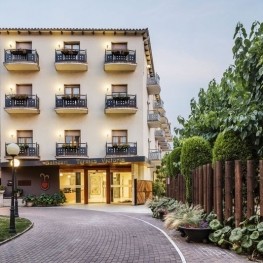 Caldes de Montbui (a

14.7 Km)
At the Balneario Termes Victoria Hotel we want you to feel at…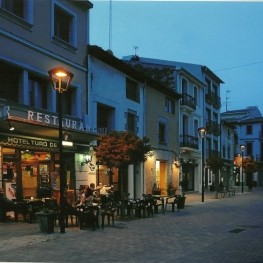 Santa Maria de Palautordera (a

15.3 Km)
Located in the center of Santa Maria de Palautordera, at the foot…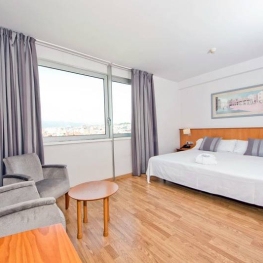 Granollers (a

15.5 Km)
The Atenea Valles Aparthotel Granollers is located in the commercial center of…
Espinelves (a

18.7 Km)
Balma is a family campsite, with a majority of customers made up…