Welcome back to the Mont-rebei gorge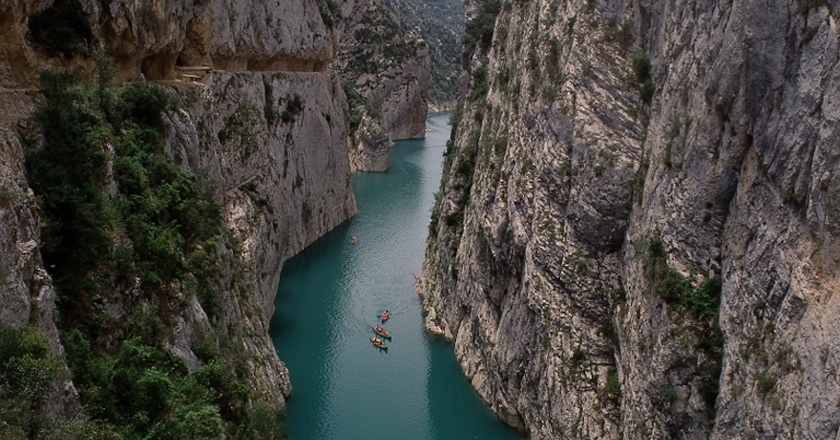 Catalonia's natural jewel reopens its doors to visitors and hikers
Inspiring, excited and unique: these are some of the infinite adjectives that we could use to define the iconic Mont-rebei gorge. Vertigo walls, cliffs, rock and water, exuberant colors and contrasts are some of the elements that visitors come across when they visit this unique spot on the border with Aragon. A landscape that awakens a thousand sensations and that leaves no one indifferent.
And it is that after months with the access closed to the public due to the repair works caused by a landslide that the path suffered months ago, from femturisme we cannot be more happy and encouraged to be able to announce the reopening of this place.
Located in the Sierra del Montsec and acting as a natural border between Catalonia and Aragon, the gorge rises between the vertical rock walls and the meanders of the Noguera Ribagorçana River as a result of the tireless passage of time in conjunction with the force of nature. From its crystal clear waters, we can enjoy a kayak course to contemplate the majesty of the cliffs or, for those who do not suffer from vertigo, three itineraries are available to enjoy bird's-eye views of the landscape on foot following the GR-1.
Surely many of you are impatient to be able to return or visit it for the first time, so you can consult in femturisme activities and places to organize your stay:
Sant Esteve de la Sarga
Reserve protects almost 600 hectares in the Catalan side: the gorge itself…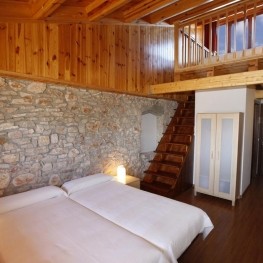 Àger
Located in the Vall de Ager, Noguera, Lleida, in Montsec spectacular.