Reconnect with Catalonia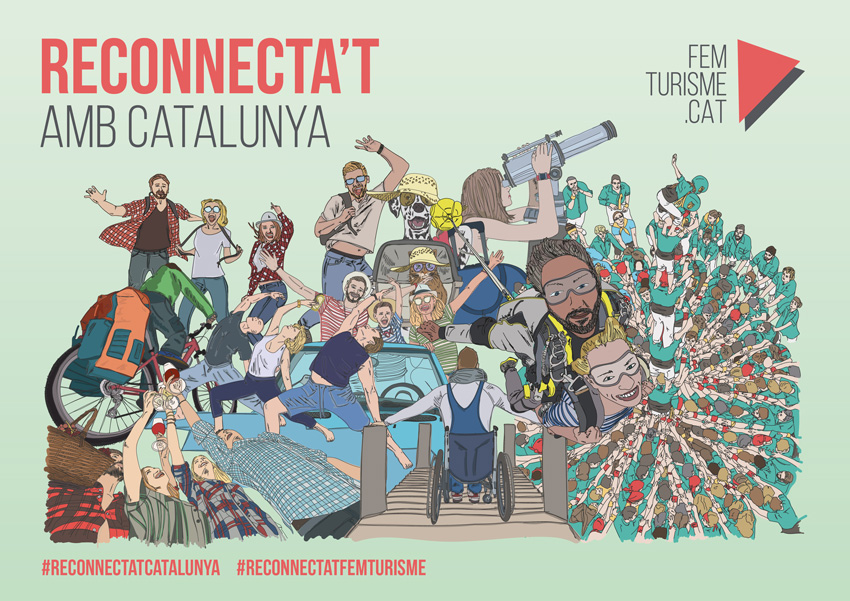 After months of sacrifices, anguishes and suffering, Catalonia has once again demonstrated that we are a people of solidarity and we have always known how to respond to the challenges that have been presented to us.
This obligatory stop, therefore, presents a good opportunity to look up and see new challenges, proposals and opportunities at a panoramic view .
From femturisme.cat we invite you, now more than ever, to stroll again through the streets of towns and cities, step on postcard landscapes, stop and look at the sky, get excited with the most deeply rooted traditions and delve into the cultural proposals that they offer us the towns and cities of Catalonia and their county councils.
There are towns that when you put your feet up for the first time already become part of your memories forever. In Catalonia you will find towns with this magnetism in many corners of the geography. The time has come for you to discover them.
The gastronomic and oenological culture is breathed everywhere and is manifested both from a traditional point of view and of innovation and avant-garde.
From the Catalan Pyrenees to the sea, the Catalan map is dotted with proposals that want to surprise you and make you enjoy yourself. Reconnect with Catalonia and its people, with the roots of Catalan history, its traditions and festivities.

Now is the time to enjoy yours with the more than 100 proposals that we have prepared for you organized in different themes.
Reconnect with Catalonia!










Do you reconnect with us?
---