Raffle: A double ticket for the Erotic Museum of Barcelona
To start this month of November, femTurisme.cat and the Barcelona Erotic Museum are offering you a fantastic raffle consisting of a double ticket to visit the museum.

Unique in Spain, the Museu de l'Eròtica offers an extensive historical-cultural tour of the influence of eroticism on human beings since the beginning of time. An exciting adventure that takes place in Barcelona, one of the most beautiful and erotic cities in the world and that has always attracted generations of artists, dreamers and adventurers. Its sexual diversity and tolerance make it a city with a unique erotic history.
To enjoy the prize you must contact the museum in advance, subject to availability.
Do not wait any longer and participate!
You have time until November 30.
If you've decided to subscribe to femturisme.cat, your data will be saved in our database. At any time you can correct or remove the personal data you provided by sending an email from the menu contact or by sending an email directly here. Moreover, ERGATES I.T.I. S.C. ensure at all times the data protection of all of our users, and to DO NOT EVER sell or disclose this information to others.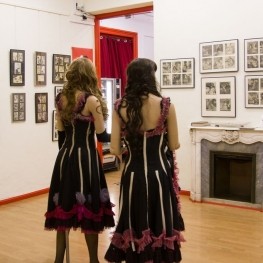 Barcelona
In the heart of one of the most beautiful and visited cities…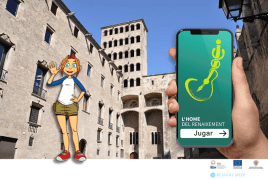 Gymkana Digital Turística (Barcelona)
Gymkana Digital Turística (Barcelona)
12/11/2022 - 28/11/2022