From Edinburgh to the Highlands: A Complete Route Through Scotland by Car
When talking about Scotland, images of rugged green landscapes, medieval castles and beautiful lakes, locally called lochs, immediately emerge. This enchanting country, with its rich history and culture, offers countless adventures for intrepid travelers. One of the most popular and rewarding ways to explore Scotland is by road trip. And not just any route, but one that takes you from the lively and charming city of Edinburgh to the dazzling Scottish Highlands.
If you rent a car in Scotland you will have the freedom to explore this country at your own pace. You will discover little hidden gems, soak up the history and local culture and live unforgettable experiences. And all this, while you marvel at the impressive landscapes that adorn the route from Edinburgh to the Highlands.
Why Edinburgh to the Highlands?
Edinburgh, the capital of Scotland, is famous for its impressive castle, beautiful cobbled streets and vibrant cultural life. As the starting point of our trip, Edinburgh offers a perfect mix of history, culture and fun. But what makes it even more special is its proximity to the Highlands, a place where nature and history come alive.
The Highlands, on the other hand, are a region of spectacular natural beauty. Famous for its stunning mountain scenery, vast areas of heathland and crystal clear rivers, the Highlands are a true nature lover's paradise. Here, you'll find an abundance of wildlife, quaint mountain villages, and castles that look like something out of a fairy tale.
The route
The route that we propose is not simply a trip from point A to point B. It is a complete experience that allows you to immerse yourself in the essence of Scotland. From the bustling streets of Edinburgh to the remote reaches of the Highlands, each stop on this route offers a new opportunity to discover Scotland's fascinating culture and history.
Plus, it'll give you the chance to interact with the friendly locals, savor delicious Scottish food and, of course, sample some of the best whiskeys in the world. In short, this road trip through Scotland is an experience that will accompany you for the rest of your life.
Preparation for the trip
Car rental
An essential part of your Scottish road trip is, of course, the car. Renting a car in Scotland is a fairly straightforward process, with many rental companies available, both local and international. However, there are a few things you should keep in mind.
First of all, you must decide the type of car you need. If you're traveling alone or with your partner, a small or compact car might suffice. But if you are traveling with a family or a group of friends, you may need a larger car or even a van. Please note that most cars in Scotland are manual transmission, so if you prefer an automatic transmission car, you should book it in advance.
It is important to remember that driving is on the left in Scotland. This can be disconcerting at first if you're used to driving on the right, but most people get used to it quickly. Make sure you know the local traffic rules before you start your trip.
In addition, it is advisable to take out car insurance. Some rental companies offer their own insurance, but you can also purchase independent car insurance. This will give you peace of mind during your trip, since you will be covered in case of any incident on the road.
What to take in your suitcase
Planning what to pack for your Scottish road trip can be challenging. The weather in Scotland is known to be unpredictable, so it is important to be prepared for all kinds of weather conditions.
First of all, you should pack all-weather clothing. Be sure to pack enough layers of clothing, as temperatures can vary considerably throughout the day. A raincoat is a must, as you are likely to encounter rain at some point on your trip. It's also a good idea to bring a hat, gloves, and scarf, especially if you're traveling outside of the summer months.
Besides clothes, there are a few other things you should consider bringing. A good road map or GPS can be invaluable in navigating the Scottish roads. You should also carry a first aid kit for any minor emergencies on the road.
Finally, don't forget to bring a camera to capture the stunning beauty of Scotland. Whether you're photographing the imposing castles, the beautiful landscapes, or the friendly locals, you'll be glad you have a camera on hand to remember your trip.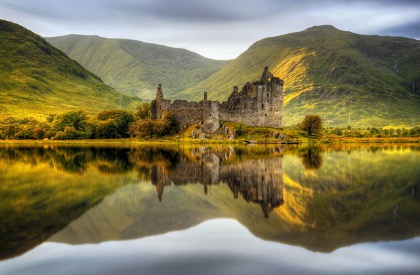 Best time to travel
One of the most important aspects to consider when planning your Scottish road trip is the season. Scottish beauty can be enjoyed in all seasons of the year, but each season offers a unique and varied experience. In this sense, the "best" time to travel will depend on your personal preferences and what you expect to see and do during your trip.
Spring (March to May)
Spring in Scotland is a period of rebirth, when the country comes out of winter hibernation and literally blooms before your eyes. The days begin to lengthen, the flowers bloom and the fauna begins to awaken. Temperatures are moderate, although they can still be cool, especially in the Highlands. The tourist sites are less crowded during these months, allowing you to explore at your own pace without the crowds.
Summer (June to August)
Summer is the most popular time to visit Scotland. The days are long (with up to 18 hours of daylight in June) and generally warm, although temperatures rarely exceed 25°C. This is the best time to visit if you plan on hiking or camping in the Highlands. However, be aware that the tourist spots can get very crowded, especially during the Edinburgh Festival in August.
Autumn (September to November)
Autumn in Scotland is simply magical. The landscapes are tinged with gold and red, and the autumn sunlight creates a truly mystical atmosphere. The days are shorter and cooler than in summer, but still offer enough light and heat to enjoy the outdoors. This is an excellent time to visit if you are interested in photography and panoramic views.
Winter (December to February)
Winter in Scotland can be harsh, with short days, cold temperatures and the chance of snow. However, it also offers a unique beauty and tranquility. The snowy landscapes of the Highlands are breathtaking, and the towns offer a variety of festive activities during the Christmas season. However, please note that some roads in the Highlands may close due to bad weather.
In short, Scotland is an amazing destination at any time of the year. The choice of season depends on your interests, whether you prefer the lively atmosphere of summer, the tranquility of winter, the beauty of autumn or the freshness of spring. Whatever your choice, a road trip through Scotland will be an unforgettable experience.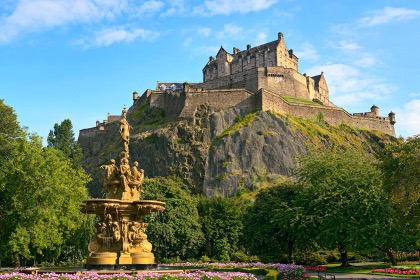 Edinburgh
The magical city of Edinburgh is the perfect starting point for our road trip in Scotland. Rich in history, culture, and beauty, this city is packed with attractions that will keep you busy for at least a few days.
Edinburgh Castle
Begin your visit at Edinburgh Castle, an iconic landmark that dominates the city's skyline from its perch on Castle Rock. This historic castle offers stunning views of Edinburgh and is home to various exhibitions, including the Scottish Crown Jewels and the Stone of Doom. Make sure you're there at 1pm for the daily cannon firing.
the royal mile
From the castle, you can follow the Royal Mile, a historic street that runs from the castle to the Palace of Holyroodhouse. Along this cobbled street, you'll find a number of sites of historical and cultural interest, including St. Giles' Cathedral, the Edinburgh Town Museum and a number of traditional Scottish shops and restaurants.
Holyroodhouse Palace and Scottish Parliament
At the end of the Royal Mile, you'll come across the Palace of Holyroodhouse, the Queen's official residence when in Scotland. Nearby is the modern Scottish Parliament building, where you can learn more about Scottish politics and the independence movement.
Arthur's Seat
Just behind the Palace of Holyroodhouse is Arthur's Seat, an ancient volcano and the highest point in Holyrood Park. A hike to the top of Arthur's Seat is a great way to enjoy nature and get panoramic views of the city.
Museums and galeries
Edinburgh is home to a number of first class museums and galleries. The National Museum of Scotland is a must, with exhibits spanning Scotland's natural history, culture, art and history. The National Galleries of Scotland offer an impressive collection of European and Scottish art.
New Town and Princes Street
Finally, don't miss Edinburgh's New Town, famous for its Georgian architecture. Princes Street is the city's main shopping street, while George Street offers a selection of stylish bars and restaurants. Nearby Rose Street is a charming cobbled alley lined with traditional pubs.
Edinburgh is a city that can be explored on foot, but if you prefer, you can consider taking a bus tour to get an overview of the city before exploring at your own pace. Remember that your road trip through Scotland has only just begun. Get ready for the next leg of your journey, the amazing Highlands.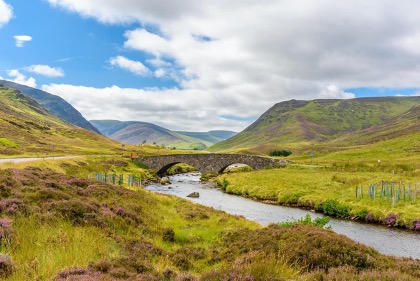 Route to the Highlands
Leaving the vibrant city of Edinburgh behind, we head north towards the stunning Scottish Highlands. The road trip to the Highlands is an adventure in itself, full of surprises and dreamy panoramic views.
The Forth Bridge
Our first notable landmark is the Forth Bridge, a marvel of Victorian engineering that has been declared a UNESCO World Heritage Site. The red steel structure of the bridge, which spans the River Forth, is an unforgettable sight. Don't forget to stop at the South Queensferry lookout for photos.
Perth and Scone Palace
Our next stop is Perth, known as the 'Gateway to the Highlands'. This sleepy town offers a variety of attractions, including Scone Palace, a historic castle where the kings of Scotland were crowned.
Cairngorms National Park
After Perth, we continue our journey north into the Cairngorms National Park. This is the UK's largest national park, and its wild and dramatic landscape of mountains, rivers, lakes and forests is a nature lover's paradise. Here you can go for a walk, ride a bike or even ski in winter.
Loch Ness and the city of Inverness
Our road route then takes us to the famous Loch Ness, home of the legend of the Loch Ness Monster. A cruise on the loch is a popular activity, and Urquhart Castle, on the shores of the loch, is a must-see. From Loch Ness, it's a short drive to Inverness, the 'Capital of the Highlands'.
The tour of the Whiskey Route
Finally, for whiskey lovers, we suggest a short detour through the Whiskey Trail, where you can visit several historic distilleries and learn about the Scotch whiskey production process. This region, known as Speyside, produces some of the most famous whiskeys in the world.
Thus concludes our road trip to the Highlands. We hope you enjoy this exciting adventure as much as we do.
the highlands
Finally, we reach the majestic Scottish Highlands, a region that embodies the essence of the country with its rich history, vibrant culture and indescribable natural beauty. Here, landscapes of rugged mountains, deep lakes, and vast moors combine with ancient castles and centuries-old traditions to create a truly unique experience.
the city of inverness
We begin our exploration in Inverness, the cultural capital of the Highlands. This charming town is an ideal starting point for exploring the region. With its picturesque city centre, packed with traditional pubs and tartan shops, and its imposing castle, Inverness captures the magic of the Highlands.
Ness Lake
A short drive from Inverness is Loch Ness, famous for its legendary inhabitant, Nessie the Loch Ness Monster. Beyond the legends, the lake is a place of incredible natural beauty. Don't miss the ruined Urquhart Castle, which offers stunning views of the loch.
The Valley of Glencoe
We continue our journey south until we reach the stunning valley of Glencoe. This valley, with its towering mountains and vast plains, is one of the most spectacular and emotional places in Scotland. It is a place steeped in history, being the scene of the infamous Glencoe Massacre in 1692.
Fort William and Ben Nevis
From Glencoe, it's a short drive to Fort William, a lively town that serves as a base for exploring Mount Ben Nevis, the highest mountain in the British Isles. The ascent to Ben Nevis is challenging, but those who make it to the summit are rewarded with unrivaled panoramic views.
The Scottish Highlands are a region of contrasts and surprises, with a rich history and unrivaled natural beauty. Exploring this region is an adventure you won't easily forget.
the isle of skye
Next, we head to the west coast to discover the Isle of Skye. With its dramatic cliffs, ethereal waterfalls and mountainous landscapes, Skye is a true nature lover's paradise. The viewpoint of the Quiraing and the Old Man of Storr are must-see spots for photographers, while Dunvegan Castle is a glimpse into the island's rich history.
The Callanish Stone Circle
Leaving Skye, we embark on a journey to the Isle of Lewis and Harris to visit the Callanish Stone Circle. This ancient megalithic monument, dating back more than 5,000 years, is one of the most impressive prehistoric sites in Europe. The mysterious stone formation is a mute testimony of the ancient civilization that once inhabited these lands.
John o'Groats
Finally, we head north until we reach John o' Groats, the northernmost point of the British mainland. Although this small town doesn't have much to offer in terms of tourist attractions, the thrill of being at the "end of the world" is an experience in itself. From here, you can enjoy a stunning view of the North Sea, and if you're lucky, you may even catch a glimpse of the Orkney Islands in the distance.
return to edinburgh
We conclude our journey through the Scottish Highlands with a pleasant drive back to Edinburgh. Now, with memories of breathtaking scenery, unforgettable experiences and Scotland's rich history and culture, it's time to return your car to your rental location and enjoy one last drive through Scotland's vibrant capital.
We hope this guide has given you a useful overview of what to expect from a road trip in Scotland. It is a country with much to offer, from its stunning natural beauty to its rich history and vibrant culture. So whether you're planning a short or long trip, we're sure Scotland will provide you with an experience you'll remember for a lifetime.
So, if you are planning to do the route through Scotland by car, make sure you have everything prepared. With car hire in Scotland, you can enjoy all that this country has to offer at your own pace.
Tips for traveling in Scotland

local gastronomy
One of the most exciting aspects of any trip is the opportunity to try the local food. Scottish cuisine can be a pleasant surprise for many travelers, especially those with an adventurous palate.
The most famous dish in Scotland is undoubtedly the Haggis. Made with sheep offal, onion, oats and spices, this traditional dish is usually served with mashed potatoes and turnips, known as 'neeps and tatties'. If you dare to try it, you will find an explosion of flavors that defies its humble presentation.
But Scottish gastronomy is not limited to Haggis. You should also try the Scottish Seafood, recognized as some of the best in the world. Fresh lobsters, crabs, mussels and oysters are a true delight for the palate. We especially recommend The Seafood Restaurant in St. Andrews, which serves an incredible range of fresh seafood.
Finally, you cannot leave Scotland without trying its famous whiskey. Distilleries along the Speyside Malt Whiskey Route offer guided tours and tastings, a great way to learn about the whiskey-making process and discover your favourites.
Local customs
Like any other country, Scotland has its own customs and traditions that are useful to know about before you visit. First of all, the Scots are famous for their hospitality. They will welcome you with open arms and will be happy to help you on your journey.
It is important to note that Scotland, like the rest of the UK, drives on the left. This can be a bit confusing at first if you are used to driving on the right, so make sure you take this into account when renting a car.
One of the most beautiful traditions in Scotland is bagpipe music. Don't be surprised if you come across a bagpiper in the middle of the street, especially in the most touristy cities. And if you're lucky enough to visit Scotland during the Edinburgh Tattoo festival, you'll marvel at the display of bagpipers and drummers on the imposing stage of Edinburgh Castle.
Finally, it is essential to remember that the weather in Scotland can be unpredictable. Be sure to wear appropriate clothing and footwear for all kinds of weather conditions, even in summer.
Tips for traveling in Scotland
travel safety
A road trip can be one of the best ways to discover a country, but it also comes with a number of safety responsibilities. When we prepare to travel a route through Scotland by car, we must take into account some tips and precautions to ensure a safe and pleasant trip.
First, the traffic regulations in Scotland may differ from those in your country. As we mentioned before, in Scotland you drive on the left. Also, speed limits are usually in miles per hour, not kilometers. The speed limit in urban areas is generally 30 mph (48 km/h), on single-lane highways it is 60 mph (96 km/h), and on highways and dual-lane highways it is 70 mph (112 km/h). km/h). Always remember to respect speed limits and traffic signs.
If you decide to rent a car, make sure that the rental company provides you with a vehicle in good condition and that it has all the necessary documents.
Although Scotland is generally a safe country, it is always important to keep basic security measures in mind. Avoid leaving valuables in plain sight in the car when you are parked, and always close the doors when you leave the vehicle. It is also recommended to have a physical or downloaded map on your phone in case you are in an area without GPS or data coverage.
The weather in Scotland can change rapidly, and you may experience rainy, foggy or snowy conditions, even during the summer months. If you encounter these conditions while driving, slow down, keep a safe distance from the car ahead, and use your car lights properly. Remember that safety should always be your priority.
Finally, do not forget to take out travel insurance that covers possible incidents or accidents on the road. Make sure you understand the conditions and what your policy covers before you start your trip.
With these tips and precautions, you'll be ready for an unforgettable road trip through Scotland.
Extending the Adventure to Switzerland
If your journey through Scotland has fascinated you, why not take your adventurous spirit further? An attractive option to continue exploring the charm of Europe can be Switzerland. Known for its towering mountains, dreamlike lakes, and cities steeped in history, this country offers an unrivaled travel experience, and a great way to discover it is, again, by car.
Imagine discovering alpine landscapes driving at your own pace, having the freedom to stop at any picturesque mountain village or to admire the reflection of the sky in a crystal clear lake. Imagine visiting cities like Zurich or Geneva, and then heading into the heart of the mountains to see the real rural Switzerland. Without a doubt, a road trip through Switzerland becomes an adventure that allows you to appreciate all the facets of this beautiful country.
To make your trip easier, there are numerous car rental options available in Switzerland. Just like in Scotland, renting a car gives you the freedom to explore at your own pace, stopping where you want and discovering those places off the beaten tourist path. And in a country as diverse and spectacular as Switzerland, each detour can become a new adventure.
So if you're ready to continue your road trip in Europe, Switzerland awaits you with its majestic mountains, rich history and unique culture. Get ready to discover a new world of experiences and create memories that will last a lifetime.
Conclusion
After this intense tour, from the charming city of Edinburgh to the indescribable majesty of the Highlands, it is inevitable to be fascinated with Scotland. Along this route through Scotland by car, we have had the opportunity to discover the most emblematic corners of a country that shines for its natural wealth, its history and its culture.
Edinburgh's inviting cobbled streets, breathtaking scenery en route to the Highlands and the stunning beauty of this region show that Scotland is a place to be explored slowly and at our own pace. And there is no better way to do it than by taking the road, with the freedom to stop at every point that captures our attention.
In addition to the impressive landscapes, we have had the opportunity to get to know Scottish gastronomy, tasting from its world-renowned whiskey to the traditional haggis and black pudding. We have also discovered the local customs and the particular traditions that are part of the essence of this country.
With every step, Scotland offers us something new and exciting, be it a castle with centuries of history, a cozy pub where you can enjoy live music, or a majestic lake surrounded by mountains. The beauty of Scotland, however, is not limited to its monuments and landscapes. It is the atmosphere, the people, the mix of history and modernity that make this country truly special.
But words can hardly do justice to what a journey through Scotland really is. This is a journey that must be experienced in person, to truly appreciate the beauty of the heather-clad hills, feel the sea mist on the shorelines and hear the sounds of nature in the vast open spaces.
We hope this article has given you a detailed overview of what to expect on your Scotland road trip, and has inspired you to pack your bags and discover this amazing country for yourself. Because, after all, each trip is a unique and personal experience, and we are sure that Scotland has many wonders waiting for you.
Finally, we remind you of the importance of planning your trip carefully, respecting traffic regulations and taking safety recommendations into account so that your experience is unforgettable for all the right reasons.
So are you ready for adventure? Scotland awaits you with open arms and endless wonders to discover. Have a good trip!
New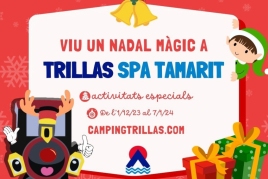 Càmping Trillas Spa Tamarit (Tarragona)
New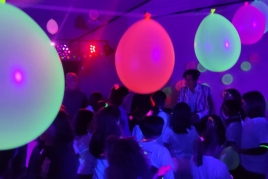 Càmping el Solsonès (Solsona)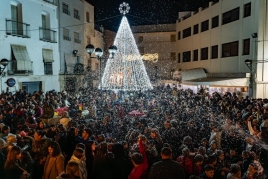 05/12/2023 - 06/12/2023 ...