Ferry from Mallorca to Barcelona: Enjoy a dream vacation
Ferry adventures are becoming more and more popular among those who love to visit a different destination from time to time. Traveling by boat is a real pleasure for the senses, an experience that you cannot miss. The ship has been the quintessential means of transportation that has made it possible to conquer new cultures, expand the economy, political and social relations. Far from becoming obsolete, it is clear that the ship has been resilient to change and modernity, fully adapting to it. Ferries and cruises continue to emerge as one of the best options to enjoy a good vacation. Today we will tell you how to take a ferry from Mallorca to Barcelona to enjoy the Christmas season.
The city of Barcelona
Barcelona, known as "La ciudad condal", is one of the tourist destinations that you cannot miss in Spain. Its nickname is due to the fact that, in the 9th century, the entire north of Catalonia was inhabited by dukes and counts. That is why it has a cultural, artistic, historical and architectural wealth that makes its visitors marvel at each emblematic place they can see, including "La Sagrada Familia". In addition, Barcelona is much more than its iconic streets and buildings, as it also represents an opportunity to pamper your palate with the most exquisite dishes in the best restaurants. Its gastronomy is characterized by being very varied, with seafood and mountain food.
Emblematic places of Barcelona
It is a dynamic and beautiful city that you cannot miss, some of the obligatory stops are:
La Sagrada Familia: The unfinished work that has been under construction for more than 140 years has left tourists breathless at its majesty. Originally it was planned to have 18 towers, of which 12 were dedicated to the 12 apostles, one to Jesus, another to Mary and four to the evangelists. There are currently 8 towers built out of the 18 initially proposed and they are loaded with high religious symbolism.
Park Güell: Also designed by Gaudí, like the Sagrada Familia. It is a colorful garden inaugurated in 1922. Thanks to this, we can enjoy a park with super original structures, most of the surfaces are decorated with mosaics with bits of colored ceramic and it has 17 hectares of surface .
Tibidabo: Here is the Tibidabo amusement park, the oldest in Spain, inaugurated in 1899, and where we can still enjoy the "Airplane" today, one of the oldest attractions, a flight simulator that is propelled with its own propeller.
Boquería Market: This busy market, located on the Rambla, is the largest and most famous in the city. Here you can buy all kinds of fresh fruit and other food products, although its main attraction lies in being able to try the different tapas bars that are distributed among the different market stalls.
Gothic Quarter: Its narrow and busy streets, along with medieval buildings, make this neighborhood an ideal place to walk. In addition, it is a place where it is impossible to get bored given the wide variety of shops and restaurants that bring life to the squares of the district.
History Museum: The History Museum of the City of Barcelona will transport you to the past times when the Romans decided to found a colony called Barcino. One of its main claims are the remains of the largest Roman settlement discovered in Europe, of which its ancient cameras and ceramic pieces dating back to ancient Rome stand out. The museum is located in the Plaza del Rey, which is surely the most authentic medieval square in the city.
Ferry from Majorca to Barcelona
Traveling by boat brings a complete catalog of advantages. You can take your car and pet on board, enjoy the scenery on a quiet trip and be entertained by the boat's attractions; as well as save money. Book your tickets to travel this end of the year with Trasmed. It is a Spanish company that belongs to the Grimaldi Group, a leading multinational in maritime transport, which with its acquisition reinforces its leadership in the Mediterranean. Visit the Trasmed website to learn about all the destinations and services it offers.
New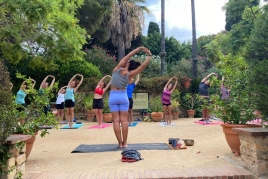 Jardí Botànic Marimurtra (Blanes)
10 €
New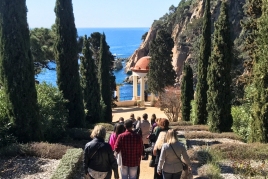 Jardí Botànic Marimurtra (Blanes)
10 €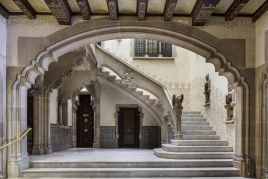 28/03/2023 ...