Choose your destination to ski in Andorra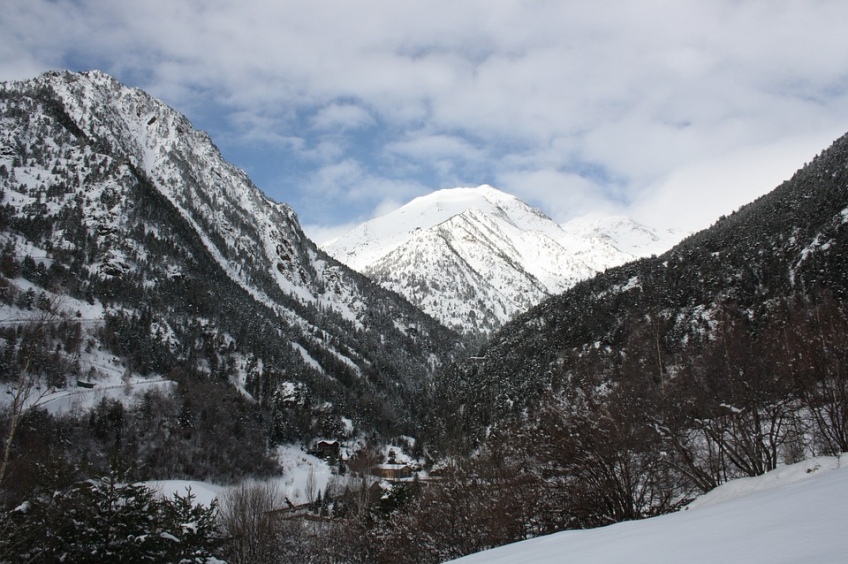 Although the ski season this year may be hard to do given the current weather conditions, this does not prevent white sport lovers from starting to look for a destination for the next long weekends and Christmas holidays. Andorra is, once again, one of the most demanded options; and it is that it has absolutely everything necessary to be a first-class snow destination. Currently it is possible to find very interesting offers for a season that, although it has not started yet, is only a few weeks away. You can find ski deals in Andorra with Esquiades.com, for example. Now, would you know how to choose the specific destination within Andorra? Let's see what are the most interesting options and the most famous tracks.
Three great stations for ski lovers
Andorra has three major ski resorts that every winter sports lover should know about: Vallnord, Grandvalira and Naturland. Yes, there are others, but the truth is that these 3 are the most popular for the quality of their snow and their services.
Grandvalira Station
It is surely the most famous station in all of Andorra. It is not surprising; and it is that alone it already has 200 kilometers of ski slopes, thus being the largest resort in the Pyrenees and one of the largest in all of Europe.
How many steps are there in Grandvalira? There are tracks for absolutely all levels. We found 14 green tracks, 49 blue tracks, 41 red tracks and about 19 black tracks. In addition, most of the entrances to this station are completely adapted for people with reduced mobility.
Another of the great advantages of this station is that all its sectors are connected. This makes it possible for the same skier to go through the entire resort without any problem.
Grandvalira sectors
Considering its dimensions, it is not surprising that the station itself is divided into different sectors. It is much easier to manage it this way and, in addition, it gives more offer to the tourist.
We can talk about Encamp, because it is the closest sector to the capital of Andorra. It stands out for having the tracks closest to Spain and for having one of the longest funiculars in Europe.
We also have Canillo, which is the best place for those who start skiing or for family trips; and it is in this area that most of the lower difficulty slopes are found. Also, if we go with children, here is Mont Magic, which is a beautiful and fun circuit for the little ones in the house.
El Tarter is a specific area set up for lovers of the most extreme sports. Yes, it also has a space for children, but what is practiced here is more complex skiing and snowboarding. It has the longest line of modules in all of the Pyrenees and also one of the longest in all of Europe.
In Soldeu we will find quite extreme descents, but also wide tracks. In addition, it is an area quite chosen by young people because it also has nightclubs.
Pas de la Casa is the best-known sector, because in addition to having high-quality slopes, it also has a great variety of them.
If you are looking for the most virgin part of this ski resort, the sector that interests you is Grau Roig. It is a sector without a residential nucleus, something that facilitates this virgin aspect.
Vallnord-Pal Arinsa Station
This ski resort is famous in Andorra for several reasons. To begin with, it brings together all the slopes in the northern part of the country, although in this case we do not find united slopes and routes. In addition, it has a total of 93 skiable kilometers, which, although much less than the previous season, is not bad at all.
As for slopes, we will have fewer options than in the previous case, but they are still far superior to other European ski resorts. Thus, this station has 7 green slopes, 14 blue slopes, 17 red slopes and up to 4 black slopes. Undoubtedly options for all levels, something that outlines this option as one of the most demanded by groups.
Natureland
Finally, we find Naturland, a very peculiar ski resort; and it is that it is the only one in the Principality specialized in Nordic skiing.
The space is interesting because it is divided into two zones. The sector located at 2,000 meters is the one reserved for cross-country skiing, with all the services that may be needed in this case.
In the lower part, the area located at 1,600 meters, is completely dedicated to the center of outdoor activities. This part is great for having fun in the snow, in outstanding areas such as Airtrekk, which is a wooden structure that allows us to exercise our balance, or the Xtrem buggy circuit.
New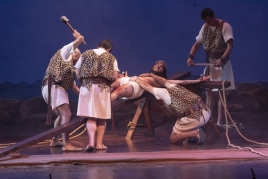 La Passió d'Esparreguera (Esparreguera)
27 €
New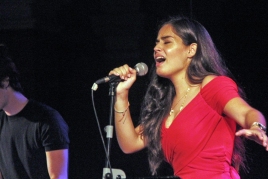 La Passió d'Esparreguera (Esparreguera)
12 €
02/02/2023

13/01/2023 - 02/02/2023