8 autumn wine tourism experiences
It is always a good time to discover the landscapes and wine culture. And now, in autumn, after the harvest, it is an excellent opportunity to meet wineries that cultivate their vineyards in a respectful manner and produce wines and cavas of unbeatable quality without damaging the environment. We present activities and proposals to enjoy wine tourism, from Alt Penedès to Maresme, passing through Bages.
1. Get to know a pioneering winery in respectful viticulture
Together with Sant Pau d'Ordal, the Albet i Noya winery is a pioneer in Spain in sustainable viticulture, with more than forty years flying the eco flag. Two decades ago they began a project to recover old strain varieties, which has allowed them to develop very interesting wines. To learn in depth about the most sustainable winemaking techniques, book a visit with the winemaker and owner of this winery, a highly recommended experience in the Penedès DO.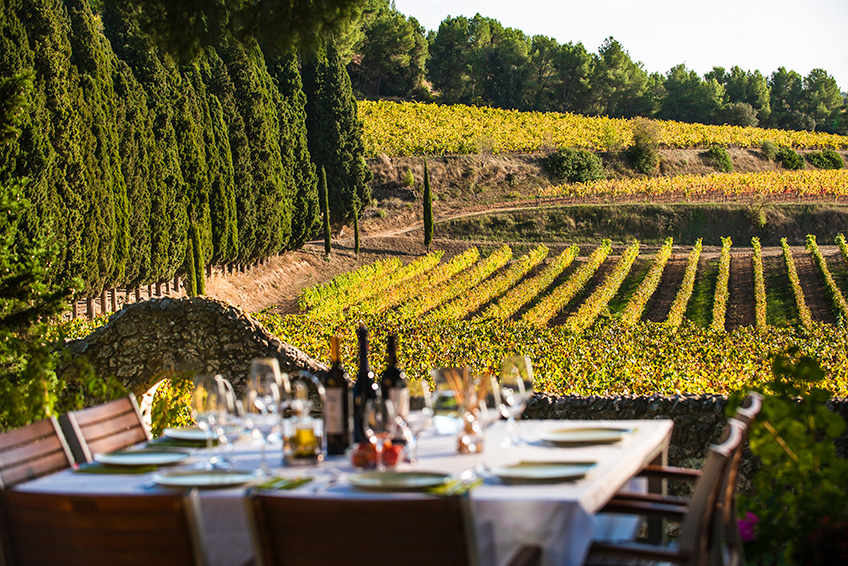 Have lunch among the vineyards of the Albet i Noya winery, in Penedès – Marc Castellet / ACT
2. Ride through the vineyards on an electric bike
In Sant Sadurní d'Anoia, Juvé & Camps has converted all its hectares to produce organic cavas and wines. They let the land rest and recover with years of fallow, they do not use chemical insecticides or herbicides and they pick the grapes by hand so as not to contaminate and be careful with the vines. Every year during the harvest they organize a tour of their vineyards by electric bicycle, so that everyone can enjoy a memorable experience in the DO Cava.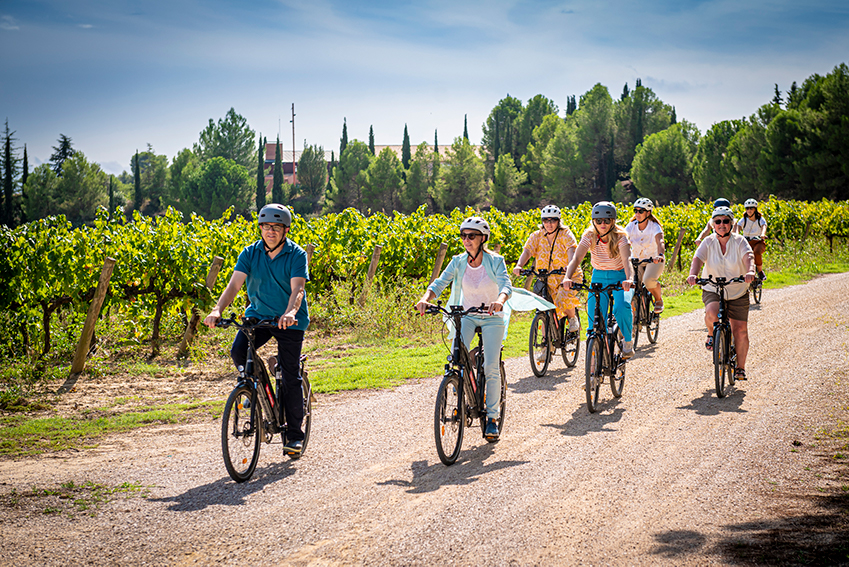 Tour the Juvé & Camps vineyards on an electric bike
3. Tour the vineyards on horseback
Gramona is a winery very aware of the importance of working the vineyard under the principles of organic and biodynamic agriculture. Faithful to a sustainable and environmentally friendly philosophy, they use the Xarel·lo variety to make their sparkling wines. Taking a horseback ride through the vineyards, an expert guide will explain the way of life of this family of winegrowers since 1850.
4. Understand biodynamic practices
Parés Baltà is a small family business of winegrowers passionate about organic and biodynamic wines. They have bees that contribute to pollination during the flowering of the grapes; sheep that graze the vineyards and fertilize them naturally after the harvest; The water that its vines receive comes from rain; and they work on the fertility of the vineyards and pest control with preparations based on herbs, minerals and manure, so as not to damage biodiversity. The winery is located in Pacs del Penedès and they organize sessions to explain the virtues of biodynamic cultivation.
5. Be winemakers for a day
The Pla de Morei winery was created with the aim of preserving, respecting and recovering the environment in which this family of owners has lived: Mas Rossinyol, a farmhouse located in La Torre de Claramunt, in Anoia. It is a rich and fertile territory that you can discover on a tour between stone huts, with a pairing of local wines and cheeses or by having a picnic among vineyards. Do you prefer to learn how to make your own organic wine? Reserve your place and become winemakers, even if it's just for a day.
6. Admire a modernist winery
The Alella Vinícola winery was designed in 1906 by the architect Jeroni Martorell, a disciple of Gaudí. You can combine a walk among organic vineyards by the sea with a guided tour of a spectacular, century-old winery. And you will leave having tasted some of the best sustainable wines from the DO Alella!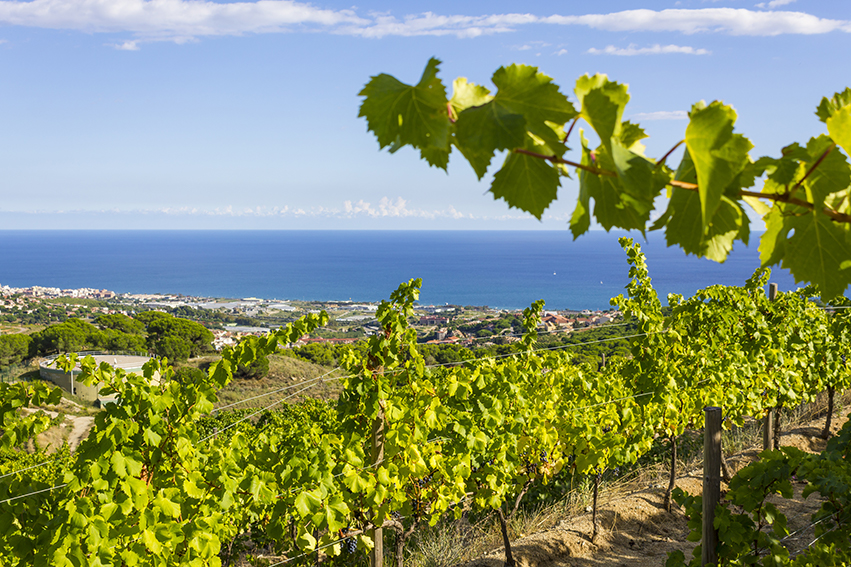 Admire the sea and the vineyards, in Alella – Hans Geel / Shutterstock
7. Toast with views of Montserrat
One of the most renowned organic wineries in the regions of Barcelona is located in the DO Pla de Bages: Heretat Oller del Mas. The farm is located in a privileged area, next to Montserrat and the Sant Llorenç del Munt i l'Obac Natural Park. Concerned about preserving the identity of a unique terroir, they strive to protect the environment and are the first winery in Catalonia and the third in the world with the lowest carbon emissions. On the terrace of its Bages964 restaurant you can enjoy excellent local cuisine and toast with impressive views of the magical mountain; or take the opportunity to treat yourself to a stay of gastronomy, wine tasting and relaxation in one of its cabins integrated into nature.
8. Discover dry stone tubs
In the heart of Bages, in the Flequer Valley, a route has been created to visit the set of dry stone vats that were formerly used to make wine in the vineyards furthest from the towns. The route begins at El Pont de Vilomara i Rocafort and circulates on both sides of a torrent, where you can admire an extraordinary landscape that will leave you speechless.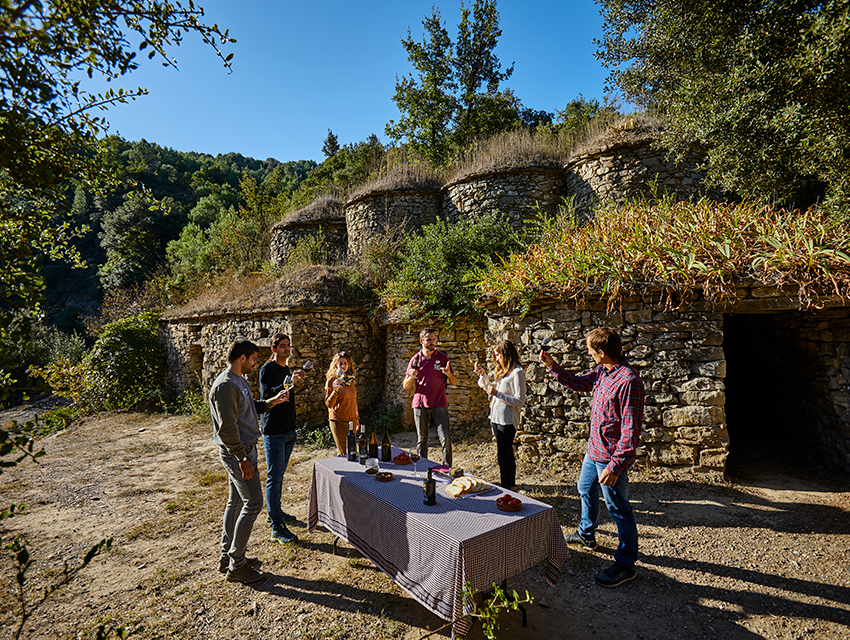 Tasting wines next to the dry stone vats, in Bages – Marc Castellet / ACT
More information at www.barcelonaesmoltmes.cat/es/gastronomia-enoturismo
New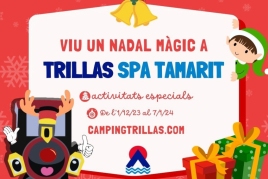 Càmping Trillas Spa Tamarit (Tarragona)
New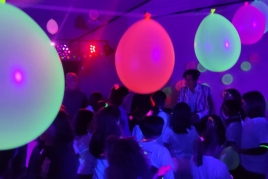 Càmping el Solsonès (Solsona)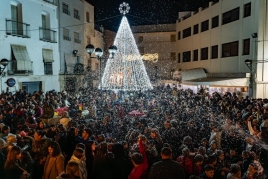 05/12/2023 - 06/12/2023 ...