Walking routes in Catalonia
In Catalonia we have thousands of small and long-haul routes distributed throughout the territory that offer us the possibility of enjoying environments with great landscape value as well as touring places with historical value.
One of the best ways to get to know the country is stepping on it step by step. A walking route is the best option to get away, get out of the house and monotony, get healthy and learn and see new things.
The offer is endless, from getaways and day trips through the territory or routes and crossings to enter nature and the landscape for a longer period of time, it all depends on the desire you have to walk and the time you have.
Walking helps maintain a healthier steady breath, improves blood circulation and helps us stay fit. But it can also favor the development of your senses.
From femturimse we want to spread the taste for hiking with the best walking routes and excursions!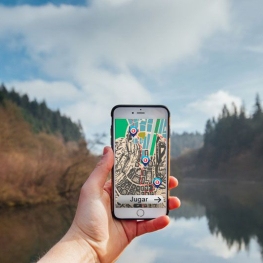 Barcelona
Tourist and cultural routes in gymkana mode. Completely free and without downloading…
08/12/2023 ...

08/12/2023 ...