Visit the Romanesque Tower of Llançà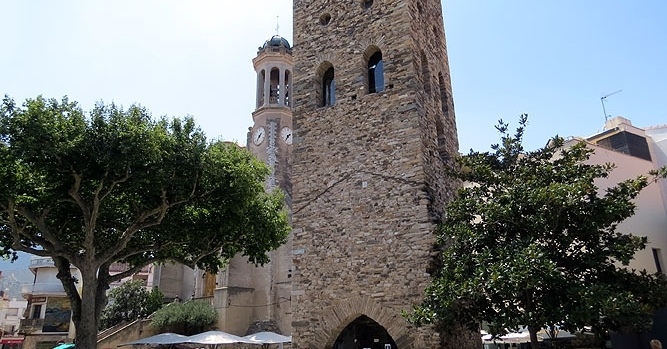 How to arrive (Center of the town)
The Romanesque Tower was built in the 13th-14th centuries. It is the only architectural element that is preserved from the old church of Sant Vicenç, attached to the same Tower.
A new interior layout, with a different and attractive image, currently adds value to the Romanesque Tower and distinguishes it as a center for interpreting the history of Llançà in medieval and modern times.
To visit the Tower exhibition, ask for the key at the Casa de Cultura.
Address: Plaza Mayor, s / n 17490 (Llançà)
Tel.: 972 12 14 70
Schedules:
Monday, from 9am to 1pm
Tuesday to Friday, from 9am to 1pm and from 5pm to 8pm
Saturdays, from 10:30 a.m. to 1:00 p.m. and from 5:00 p.m. to 8:00 p.m.
Sundays, from 10:30 a.m. to 1:00 p.m.
Colera

(a 4.1 Km)
In Can Llissa we are defenders of the slow food philosophy and…
22/01/2022 ...