The Verges Procession 2023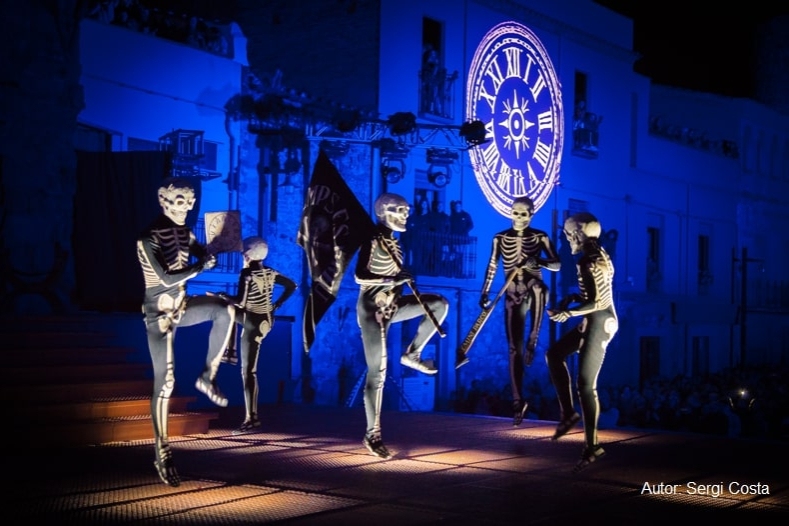 This event is over.
The Verges Procession, Heritage Festival of National Interest, with special mention to the Dance of Death and Caracoles street. It is the theatrical representation of the life and passion of Jesus Christ.
The events begin in the afternoon with a parade of the Manages (Roman soldiers) who go on a journey to look for the images at different points in the town and accompany them in formation to the church. The framework of the Procession of Verges is the urban fabric of the population; the medieval quarter facilitates the setting of the party, and takes advantage of the scenic space of the Plaza Mayor and the natural decoration of the walls and fortification towers of the medieval town.
The Verges Procession is represented only on Holy Thursday.
One of the best known scenes and probably the most emblematic of the Procession is the Dance of Death. A show worth seeing!
The Dance of Death, is a painting with a lot of symbology of ancestral and unique characteristics, integrated into the Procession of Virgins, which is made up of ten characters. The main body of the group is made up of Dalla, the group's dance leader, with a scythe inscribed "Nemini Parco"; the Flag is the bearer of a black flag with the inscription "lo temps es breu".
The Platets, two skeletons of children carrying a saucer with ashes and the Clock, another skeleton of a child carrying an ancient clock without hands. They dance to the sound of a tabal placed in the shape of a cross and with an entourage of four other characters, who, with torches, illuminate the painting and provide the gloomy air that characterizes it.
We wait for you!
22/09/2023 - 25/09/2023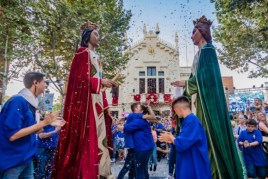 22/09/2023 - 25/09/2023