This event is over.
Salomó delves into the world of jazz at the municipality 's Jazz Festival with performances by various groups of the genre and a jam session.
Currently, jazz is very visible in our culture, in nightclubs or at festivals, and it is a popular genre, since the improvisation of the musicians turns them into real shows!
Don't miss out on the opportunity to enjoy this show where the musicians merge with the notes.
Save the agenda and come enjoy this unique festival!
Vila-seca

(a 27.6 Km)
Under our fires we elaborate Mediterranean high gastronomy selecting the best products.…
13/08/2022 - 15/08/2022 ...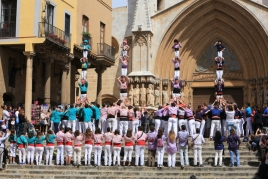 15/08/2022 ...