'Cambres Singulars' music cycle in Sant Cugat del Vallès
How to arrive (Center of the town)
Small-format classical chamber music series that will offer a total of five concerts in innovative spaces, where music does not usually play: the Aymat House, the Grau-Garriga Center for Contemporary Textile Art, the Maristany Art Center and the Clavé Hall. at La Unió Santcugateca.
Do not miss concert!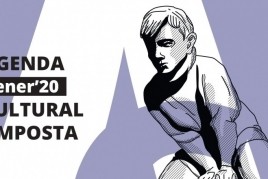 26/01/2022 - 29/01/2022 ...