Meeting of Accordionists of the Pyrenees in La Seu d'Urgell
How to arrive (Center of the town)
One more year we are waiting for you at the Meeting of Accordionists of the Pyrenees.
It is the oldest traditional music festival in Catalonia and the starting point for the recovery of the diatonic accordion in Catalonia, Aragon and Valencia, and a center for cultural exchange with various countries in Europe, Eastern countries and America. The Meeting has signed mutual collaboration agreements with the Carrefour Mundial accordion festivals in Quebec and Ivan Malina in Novosibirsk in Siberia.
We will wait for you!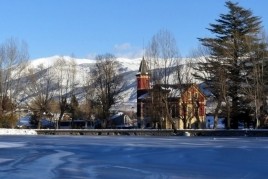 20/01/2022 - 21/01/2022 ...