Get to know the emblematic shops of Vic
04/06/2022
11/06/2022
18/06/2022
25/06/2022
03/09/2022
10/09/2022
17/09/2022
24/09/2022
Vic
This event is over.
Vic promotes centenary businesses, those that have maintained the same activity in the same place, and those that maintain heritage elements.
The new proposal of free guided routes "The route of the emblematic ones". It will be held every Saturday of the month and will leave at 11 in the morning from the Tourist Office.
The City Council continues to help in the transition towards more sustainable and environmentally friendly businesses and, at the same time, rewards people who buy and contribute to reducing the ecological footprint.
We will wait for you!
26/09/2022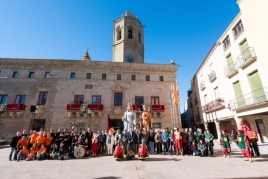 23/09/2022 - 26/09/2022