Di(vi)nes Festival, lyrics, music and wine in Altafulla
Di(vi)nes aims to give visibility to female creativity with evenings that begin with a brief literary tasting by a poetess, a concert by a singer-songwriter and the presence of a Catalan DO wine, especially from the counties of Tarragona, which matches the other two elements.
A mix of music, lyrics and wine, which make it a unique proposal, with roots in Reus and Altafulla by the Etcètera Cultural Association.
Do not miss it!
26/09/2022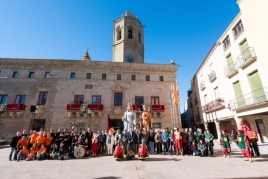 23/09/2022 - 26/09/2022