Concert season at the Josep Carreras Auditorium in Vila-seca
31/03/2023
14/04/2023
16/04/2023
22/04/2023
28/04/2023
13/05/2023
19/05/2023
20/05/2023
...
Vila-seca
(Auditori Josep Carreras)
The concert season at the Josep Carreras Auditorium gets off to a strong start with a complete and varied program until June in Vila-seca.
The auditorium has the necessary technical equipment to be able to carry out its own activity in accordance with current advances, both in terms of lighting and sound and multimedia equipment.
The technical characteristics of this equipment allow it to host musical performances of the most diverse musical styles, from classical music to popular music.
Check all the concerts!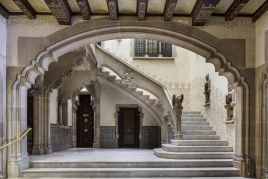 28/03/2023 ...