Zoo de Barcelona Barcelona
Barcelona Zoo, 08003 Barcelona
Barcelona
Take a safari in the city and get ready to enjoy a day at the Barcelona Zoo, one of the largest urban zoos in the world. You will find a good assortment of the usual furry, feathered and scaly zoo subjects, so we assure you an adventure that is as educational as it is fun and... in the heart of Barcelona!
With a magnitude of 13 hectares, the Barcelona Zoo is quite a mammoth (or, rather, an African elephant). And not only is it big, but it also has a true Noah's Ark with more than 2,000 animals of more than 300 different species.
From giraffes to gorillas to frogs, it has every 'g' animal you can imagine... and more! You can find the largest lizards in the world in the Komodo dragon enclosure; admire flocks of tropical birds in the aviary; or see pigs, ponies, and even a Catalan donkey in a farm designed for children.
And of course, at the zoo you can learn all about animal behavior and habitat, the organization's conservation efforts, and animal breeding programs. Without a doubt, it is a fantastic plan for children and adults, and also the perfect way to escape for a while from the hustle and bustle of the city.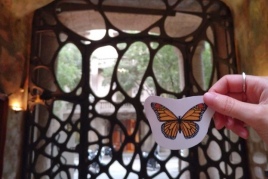 04/02/2023 ...

10/02/2023 - 12/02/2023